Shinho Will Appear at the 12th China (International) Condiments and Food Additives Exposition
Industry Event
From November 11 to December 30, 2016, the 12th China (International) Condiments and Food Additives Exposition hosted by China Condiment Industrial Association will take place at the Shanghai World Expo Exhibition and Convention Center (No.1088, Guozhan Road, Shanghai). Shinho will join in the exhibition once again after having participated for several consecutive years. It will welcome partners and visitors at booth number a268. China (International) Condiment Exhibition and Food Addictives Exposition was first held in 2005. As a professional condiment exhibition approved by the State Ministry of Commerce, it has been held in Beijing, Shanghai and Guangzhou for many times in the past 10 years, its scale has also expanded overtime. With the principle of "promoting the integration of industrial resources, enhance the brand image of enterprises", as well as the purpose of matching with domestic condiment market status quo, the expo aims to provide enterprises with a platform for promoting brands, new products, investment opportunities and communication. It also opens opportunities for communication and relationship building in between condiment producers and wholesalers.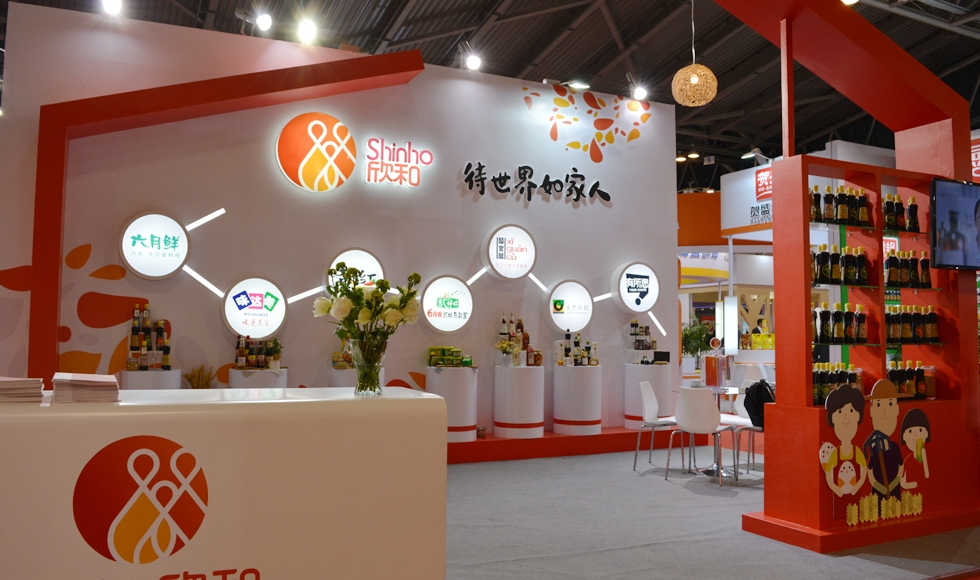 Shinho will bring products from seven brands to the exhibition. Be it product design or consumer interaction, Shinho is known for being "innovative" in the industry. It also gives a lot of thinking into the booth design - the entire booth was designed as a house with Shinho's logo color, along with Shinho's ecological theme illustrations and decorations, the overall presentation exudes an aura of simplicity, exquisiteness, and warmth, which echoes the group's vision - treat the world as family. It also reflects the fact that Shinho aims to set out with a broader perspective while maintaining a committed to improving the food ecosystem, from farm-to-table, every step of the way. Furthermore, we have also prepared delicious vinegar drinks on site for visitors to refresh themselves.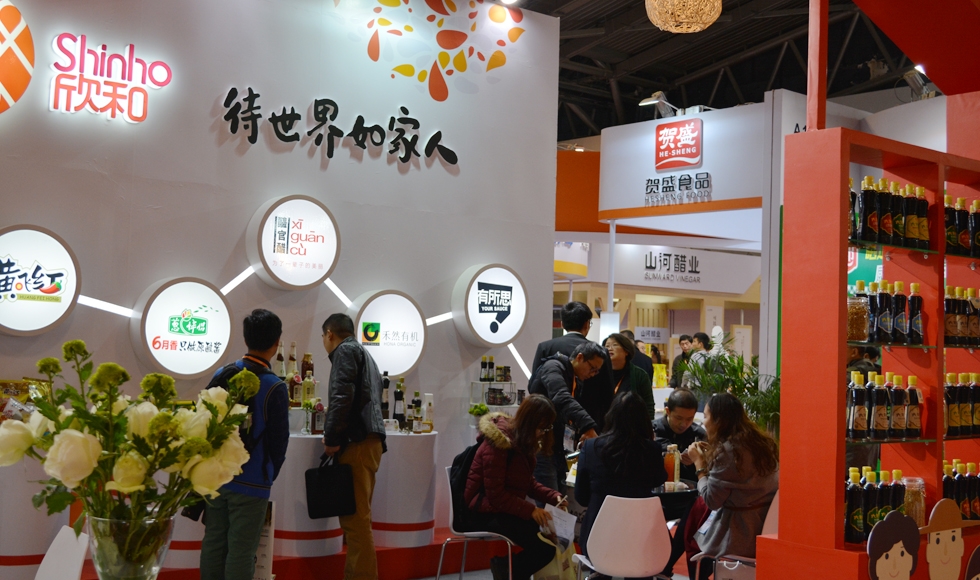 As China's food industry pioneer, Shinho is determined to represent China's leading food enterprises, and hopes that through the improvement of the food ecosystem, it can set new standards for the industry, and push forward a healthy living movement. Ever since its inception, Shinho has started building sustainable agriculture, reliable food supply chain, innovative product development, and high-standard manufacturing. In addition, it also looks to expand its coverage from digital platform to physical sales, from big cities to countryside, from China to overseas, all in the aim of allowing every family to reach its products, telling more people how to eat and eat better. Here at the expo, Shinho hopes to meet more like-minded partners from the food industry, so that we can work together for the improvement of the food ecosystem, and let our family members enjoy every meal and every day.