About
Mutual Respect and Teamwork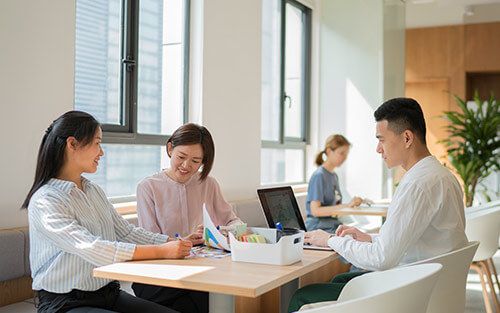 The name Shinho comes from the Mandarin Chinese for "mutual respect" (shin) and "teamwork" (ho). Our core values are: Do Everything with Integrity, Strive to Do Better, Be Bold and Creative, Empower Others, and Take the Long-term View. In 30 years of operation, Shinho has grown from its origins selling bags of soy sauce into a major food industry operator, producing and selling a wide range of food products and offering culinary solutions and services all over the world. Responsible for China′s premium soy sauce brand, our core products are raw soy sauce, high-salt liquid-state soy sauce, peanuts, chilli-based products, organic foods, and miso. We have also developed a highly effective system of sales and logistics. We are passionate about developing products and services of the highest standards that positively impact every part of the food ecosystem.
Our logo reflects what we believe Treat the world as family

Red & Orange

The red and orange color scheme is inspired by ripe, natural foods, representing our connection with the food industry. It is also inspired by the joy of a feast, representing our hope of bringing joy to every family that uses our products.

Circles & Curves

The curved overlapping lines in our new logo show a family standing side by side.

Blossoms

The icon in the middle captures the idea that quality ingredients are the core of every healthy family. This has particular meaning for Shinho, a company that aims to improve families′s quality of life through food.
We Don′t Sell to Consumers What We Won′t Eat Ourselves
Shinho was established in 1992 on the principle of putting families first. Shinho′s key product, soy sauce, is a condiment on nearly every family′s dinner table in China. Shinho′s philosophy on quality is to make sure that we only sell to our customers what we would happily consume ourselves.
We believe in treating the world as family, since the family is the most fundamental unit in society. Our families are the ones who raise us, support us, and educate us. In return, it is only right that we treat them with generosity, love, care, understanding, respect, and sincerity.
At Shinho, we treat the world as family.
Our Business is All About Food
Food with Substance

Shinho Group believes in eating well. We look to create wholesome, nutritious food by promoting new farming methods and sound food consumption principles, tackling the issues of food waste and soil deterioration, and sharing information with partners who share our vision. By reducing food wastage with technological solutions, we are helping build a food ecosystem that enables more people to eat well.

Food with Accountability

Shinho insists on eating safely. We are pioneers in food safety in China. From our organic Sunrise Farm to our CNAS-certified food safety lab*, we have built a seed-to-table food ecosystem that provides real food for consumers. From farm to table, we hope to inform people about where their food comes from and how it is produced, so that they can relax and enjoy eating safe food.
* CNAS: China National Accreditation Service

Food with Integrity

Shinho is committed to healthy eating. Our approach is to start from the basic ingredients, finding ways to reduce sugar and salt while ensuring a great taste. In doing so, we hope to help people control their daily salt and sugar intake more easily. Our goal is to bring healthy eating to consumers starting from the basics. Through our food education platform "Food & the Home" (shi yu jia), we aim to share our wealth of knowledge about healthy eating and promote healthy eating principles.

Food with Purpose

Shinho advocates mindful eating. We closely follow the latest developments in food technology, and are always looking for ways to put them into application and introduce them to a wider audience. For example, we are working with organic farmers to help them develop quality sales channels and build internal innovation teams and communities focused on food research. In doing so, we hope to bring the message of organic farming to more people, so that together we can drive the improvement of the whole food ecosystem.
Learn More about Food
Pioneering Change in the Food Ecosystem
Supporting happy families with happy mealtimes
Sustainable Agriculture

We believe that good crops come only with good soil and water. We seek to be guardians, not destroyers of the environment, growing our business in harmony with the natural world.

Reliable Food Supply Chain

We are selective when it comes to sourcing our products, because we want to be responsible providers for our families and customers. We will never reduce costs by lowering our standards. We want to give our families the best—not the cheapest.

Innovative Research and Development

We put ourselves in our customers′shoes, find out about their lifestyles and needs, and innovate based on the role of food in their lives.

Intelligent Manufacturing

Our dream is not just to ensure the quality of each of our own products, but to improve standards in the industry as a whole—and in doing so, improve people′s quality of life.

Convenient Retail Channels

We are committed to developing multiple retail channels, both online and offline, making our products more accessible for households everywhere.

Exceptional Food Experiences

Mealtimes are times for families to bond. We strive to make mealtimes even more special by providing people with unique food experiences that make food a significant part of their lives.

Holistic Food Education

Through food education, we hope to empower more people to make smart food decisions, incorporate healthy eating into their lives, and enjoy life to the full.
Learn What We Are Up to
Earning the World's Trust in Chinese Food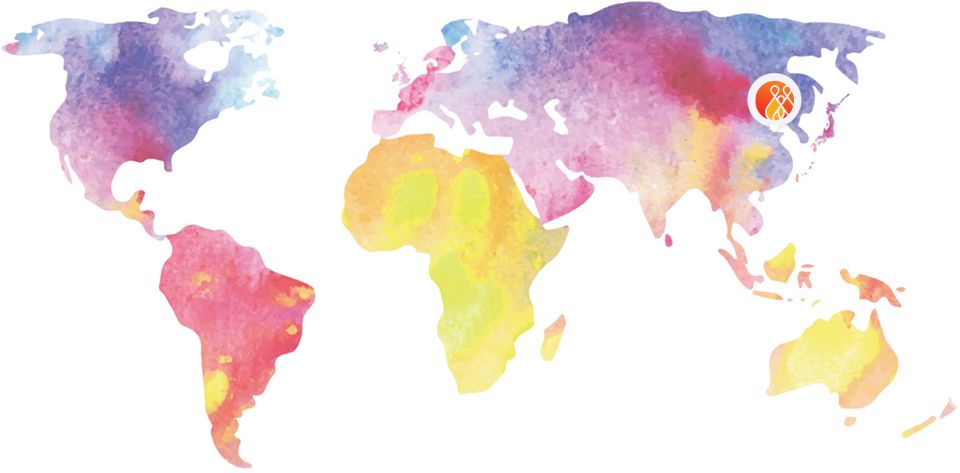 Shinho has become a leading Chinese food company by earning consumers' trust at home and abroad. Shinho′s products have spread to over 60 countries and regions around the globe, and are used by over 40 million families.
Shinho′s goal is to become synonymous with top Chinese food. We want to set the benchmark for the Chinese food industry and bring trustworthy Chinese food to the whole world. Everyone at Shinho shares a vision of leading a healthy living revolution, setting new industry standards, and winning the hearts of families around the world. We are making a concerted effort towards our goals, working with integrity and responsibility with each of our partners.
Shinho′s products are available in the countries and regions listed below.
Asia

China
Japan
South Korea
Myanmar
Thailand
Malaysia
Singapore
Nepal
India
Kuwait
Saudi Arabia
United Arab Emirates

Europe

Finland
Sweden
Norway
Germany
Austria
United Kingdom
Netherlands
Belgium
France
Lithuania
Russia
Ukraine
Italy
Spain
Portugal

Africa

America

Canada
United States
Nicaragua
Panama
Venezuela
Columbia
Brazil
Argentina

Oceania

Australia
New Zealand
Papua New Guinea
TOP