In spring festival, 2016, Liu Yue Xian launched a crossover with Shanghai's local designer Helen Lee, the outcomes were three "New Year Aprons", which kicked off the "Let's cook in the new year" social campaign. Both Sohu and Jiemian covered this crossover marketing campaign.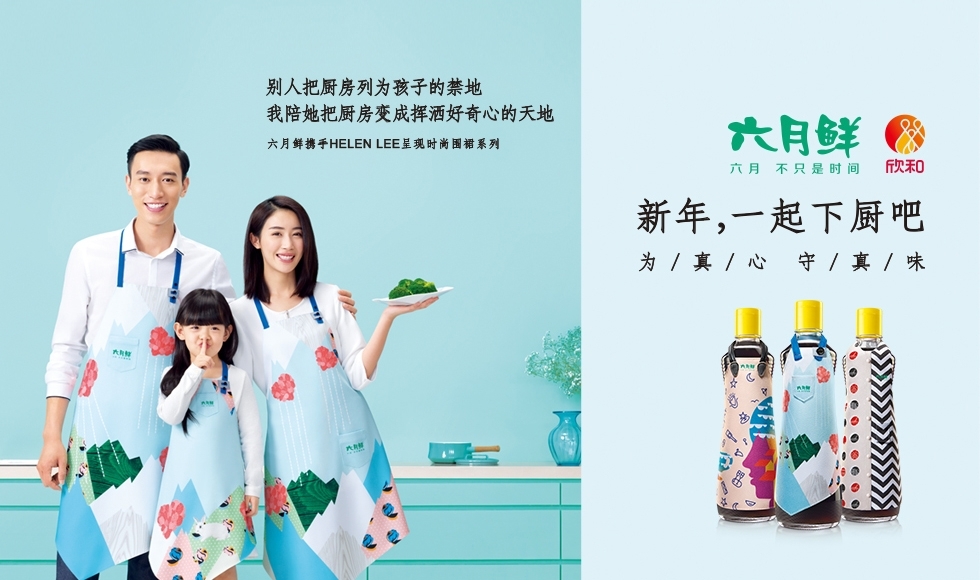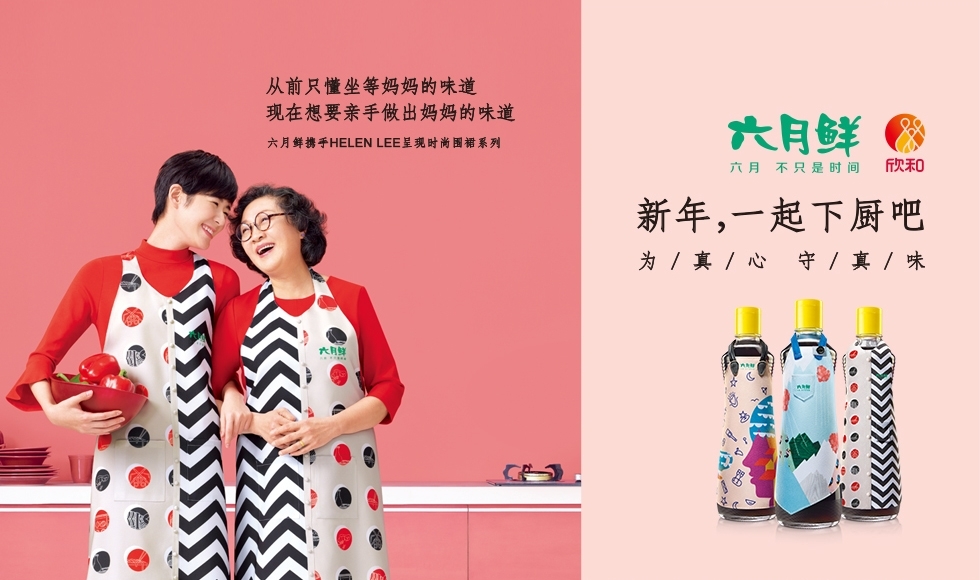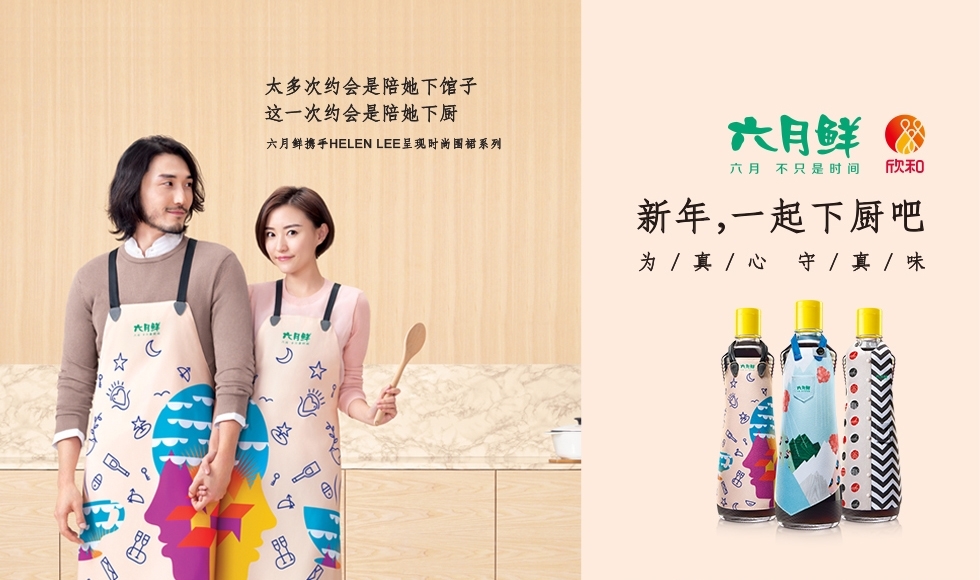 Working with a designer brand is quite rare for down-to-earth condiment brands. Most of the time, soy sauce commercials focus on their product quality, techniques as majority of their target audience are mothers. This crossover might be slightly "unusual", but it is interrelated with Liu Yue Xian's market positioning. As one of Yantai Shinho Enterprise's high-level soy sauce brands, it targets China's middle class. Liu Yue Xian's consumer research shows that 60% of their consumers are highly educated young females. Currently, mainstream soy sauce brands usually set their price at 8 yuan, but that of Liu Yue Xian products would be in the range of 12 and 28 yuan. In terms of market share, Liu Yue Xian cannot compare itself with Hai Tian yet, but it accounts for the largest share among all the high-end soy sauce brands. Hence you can see that Liu Yue Xian hasn't placed its campaign focus on the product, but on design and emotional bonding, also because of its young female audience. Under the theme of "Real Flavors for a True Heart", three aprons represent three different scenarios: post-80s nuclear family, mother and daughter, and unmarried partners cooking together.
"The kitchen is no longer a place just for cooking food, or for your mother to do housework. It has become a space for families and friends to bond on an emotional level. Both aprons and condiments symbolize cooking. However, a traditional apron usually draws correlation with a work uniform given its style and design, it reminds people of the smoke and sweat, instead of the pleasant feeling of 'emotional bonding'." Liu Yue Xian's PR manager Li Wei told QDaily about their rationale behind this campaign.
In fact, Liu Yue Xian's campaign during last spring festival was also about aprons. It invited key opinion leaders such as the renowed TV personality, food critic Ouyang Yingji to design his own version of aprons. The campaign generated 690 million impressions on social media, 170 million page views, and 1.32 million social interactions. Setting out from a female perspective, last year's campaign title was "you can be beautiful when you cook", this year, the title is all about "home". In addition to offline commercials at a few major cities' subway stations and bus stops, Liu Yue Xian has paid more attention on social channels such as WeChat, Weibo, and food Apps. In supermarkets, spring festival is also the peak season for purchasing soy sauce. Liu Yue Xian is ready to dress its product bottles in aprons in thousands of supermarkets across 50 cities nationwide, and organize games where people can shake their in-app mobile feature to win limited Helen Lee aprons. (Source: Sohu, Jiemian)