What colour is the Spring Festival? The Spring Festival is red in the eyes of many people. The lantern is red, the red envelope is red, the spring couplet is red, and the clothes are red... In 2019, LIU YUE XIAN's Spring Festival colour palette is rainbow. With Bangdian, the thousands-year long intangible cultural heritage, at the core of our design concept, We invited three designers to create four LIU YUE XIAN Bangdian apron and kick-started a fashion store that belongs to LIU YUE XIAN, and everyone who loves to cook.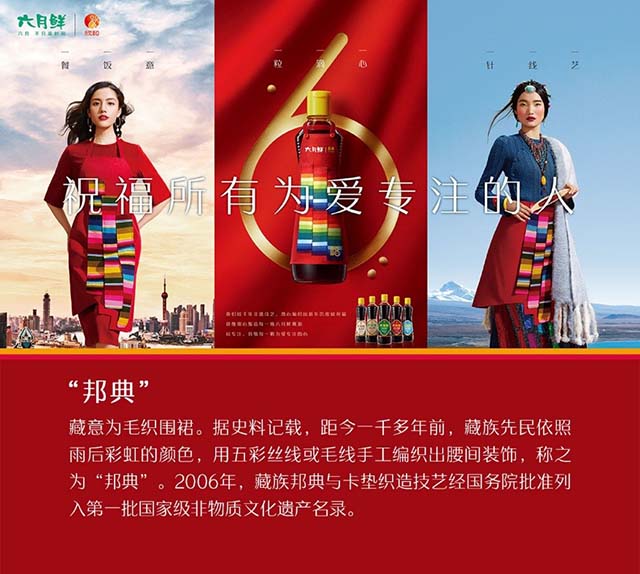 Designer Huang Chaoyan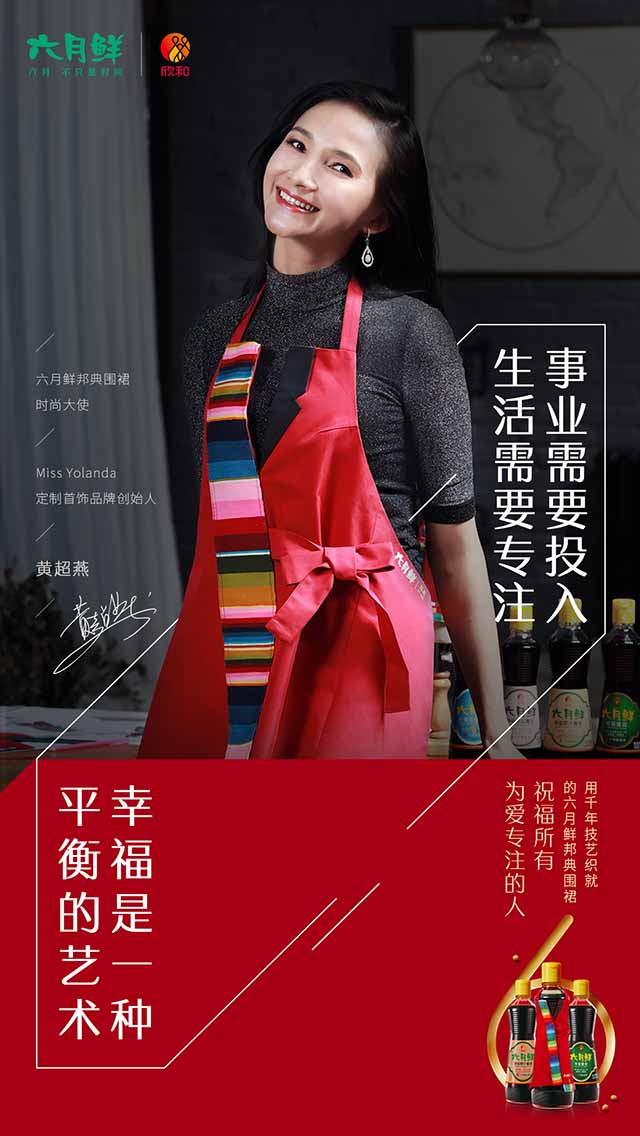 If one doesn't love food, how can they love life?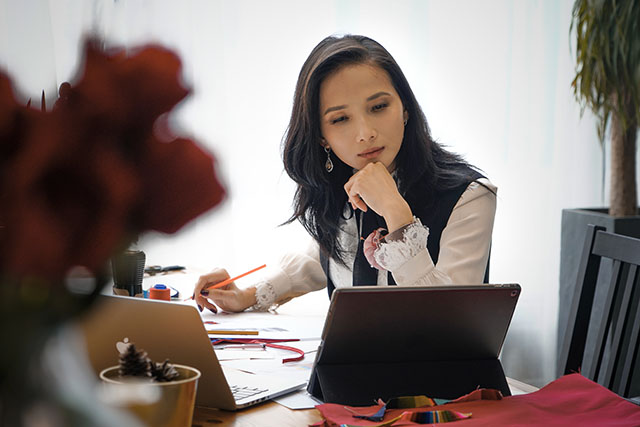 People are used to showing their glamorous side at the workplace. When they go back home, they hardly cook and order takeaways. They become more like machines than living a life. Designer Huang Chaoyan said that the reason she designed LIU YUE XIAN Bangdian apron is made ordinary family tasks ceremonious.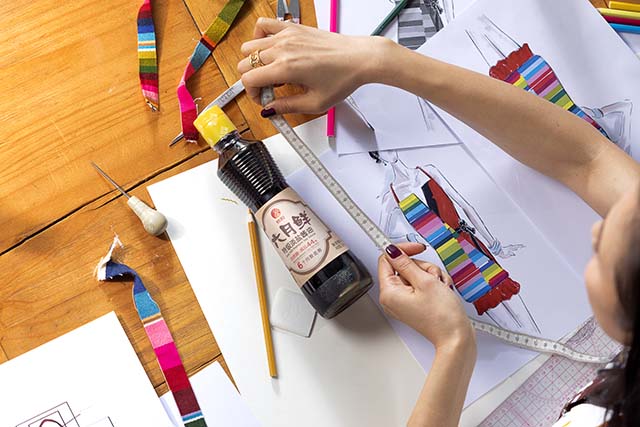 She used Bangdian technique to create a ribbon that represents the many colours of life. A brush of cool black represents one's sharp ambition on the backdrop of rainbow-coloured ribbon, which shows the balance and warmth that are present in our life.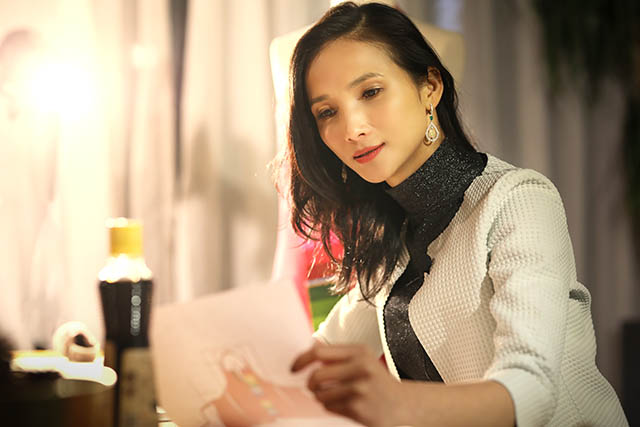 Designer Yan Yuxin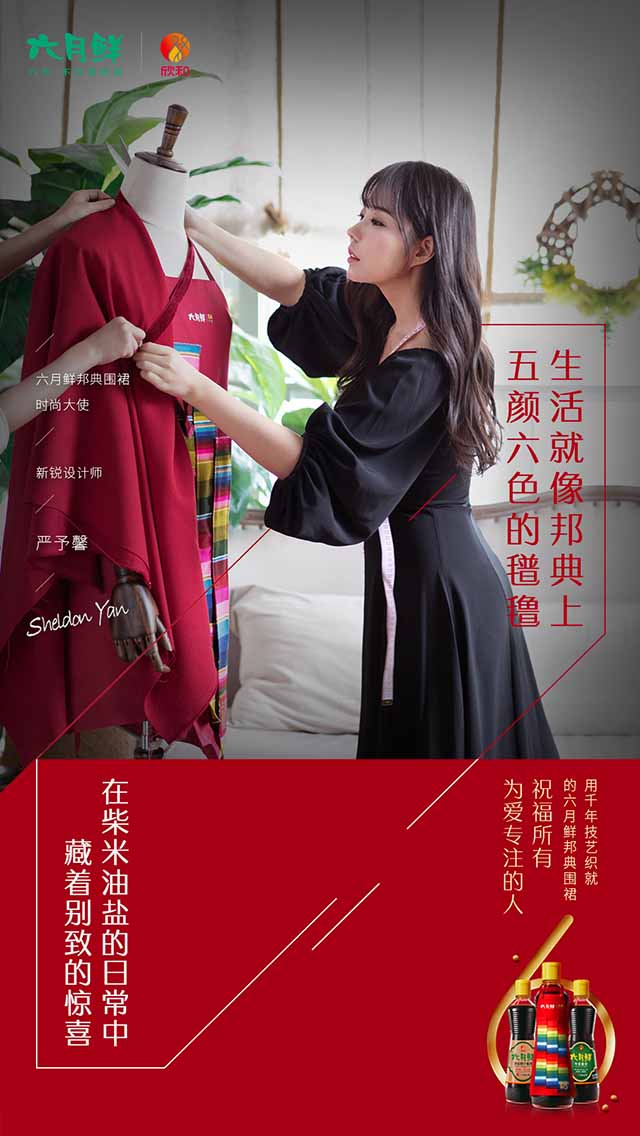 A dull life begs to be disrupted. Get up at 7:30 every day, take the familiar path to work, do the same work and eat the same dish as yesterday. There are countless colours in life, and some people have turned it into black and white. Yan was born in the 90s, she said, 'I think Bangdian's colours are taken straight from the rainbow.' She would like to take that colour into the kitchen and brings a spark to everyday's life.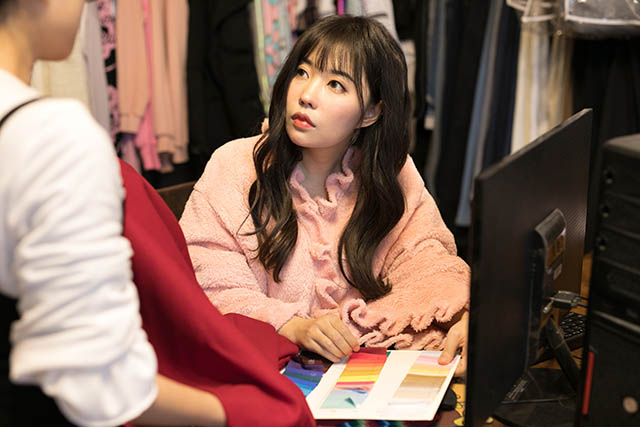 Her LIU YUE XIAN Bangdian apron kept the colours of Bangdian and used classic triangle seam to add traditional elements to a modern design piece.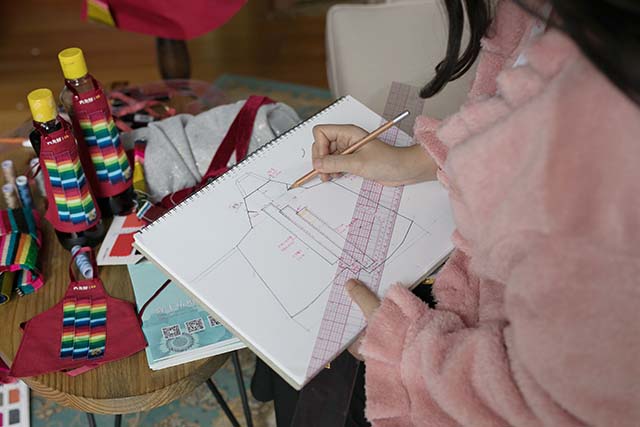 Yan also tightened the apron around the waist to be more form-fitting and flattering to the curves of a woman's body.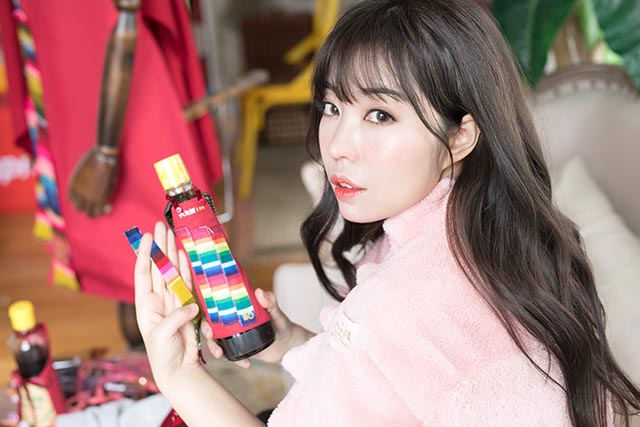 Designer Yu Gengyi
Does one who cooks every day is a housewife or househusband?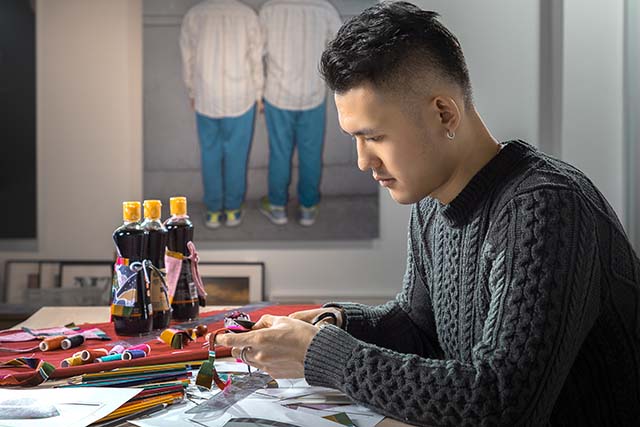 Happiness is simple. After a long day of working, you come home to find a room that is bright and smells of great food. The most ordinary things in life are what makes the most extraordinary experience.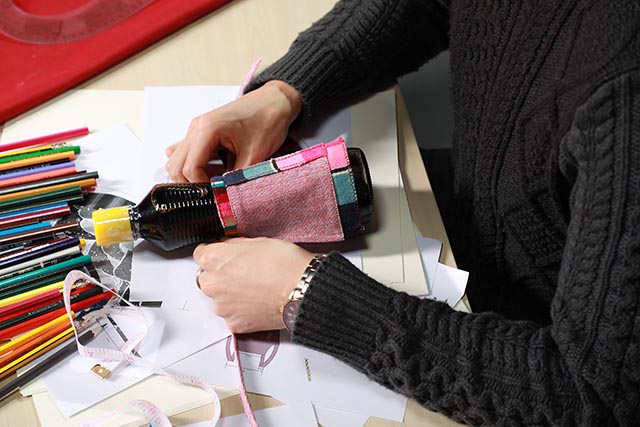 Yu believes in finding the extraordinary in the ordinary. Cooking is an experience, that is just as precious as the snowy peak and sweet cherry blossom.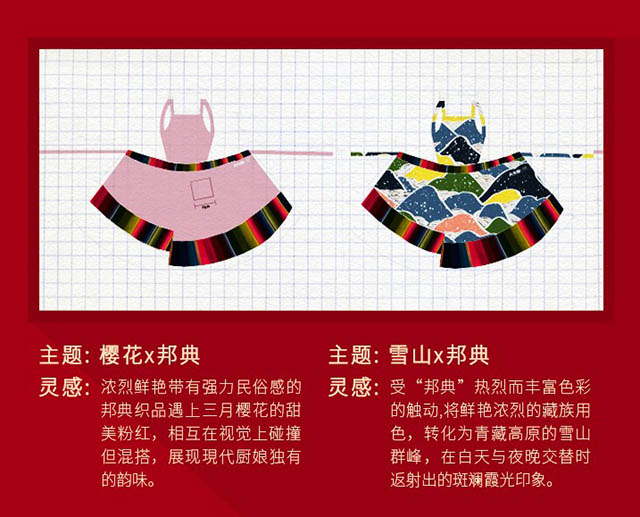 The kitchen can be a romantic place.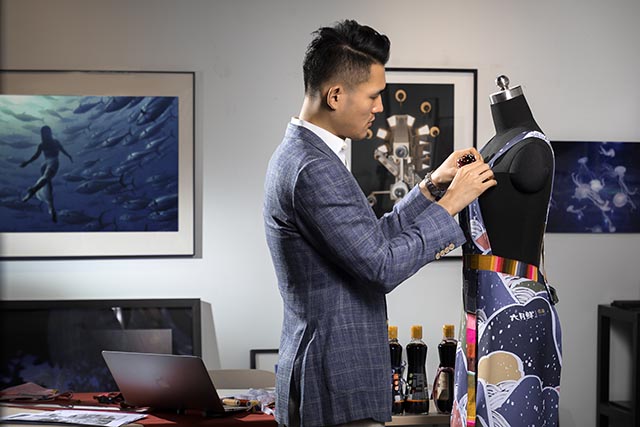 LIU YUE XIAN worked with the three designer and kick-started an apron fashion storm with love and care. These aprons are not only aesthetically pleasing but also emotionally invested. LIU YUE XIAN Bangdian apron for the New Year uses techniques that have been passed down over centuries to honour every heart that is full of love. LIU YUE XIAN soy sauce calls to every hear that is full of love. There is a beautiful person behind every LIU YUE XIAN New Year's apron.