Bonds of Shandong and Taiwan Strengthed by Cross-Strait Media Visit to Shinho
Corporate News
In order to further strengthen cross-strait relations, Shandong Provincial Taiwan Affairs Office held a cross-strait news exchange programme entitled "Shandong and Taiwan, Connection of Common Bond" for media organizations from both straits to visit enterprises based in Shandong Province. The delegation constitutes six media outlets from Taiwan including China Review News Agency, China Times, United Daily News, Want Daily, Taiwan Shin Sheng Daily News, Taichung Broadcasting, and provincial media from Shandong such as Dazhong Ribao and Shandong News. Accompanied by provincial and municipal officials, the delegation visited enterprises in Ji'nan, Weifang, Yantai, Weihai and Qingdao, etc.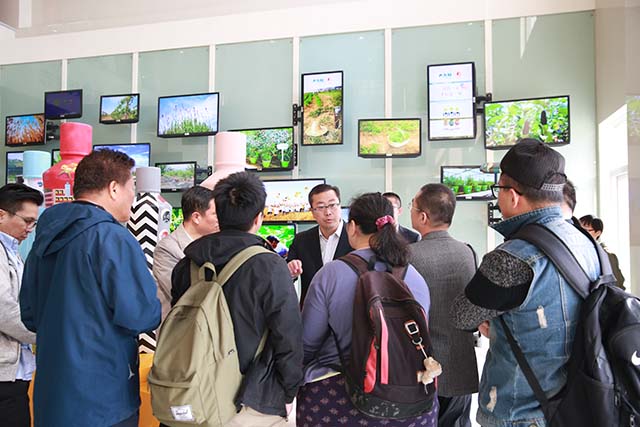 On the morning of October 21st, the delegation led by leaders from Yantai Municipal Taiwan Affairs and Yantai Development Zone Organization arrived at Yantai Shinho Enterprise Food Co., Ltd., and was met by wecome of Shinho's General Manager, Jiang Junwu.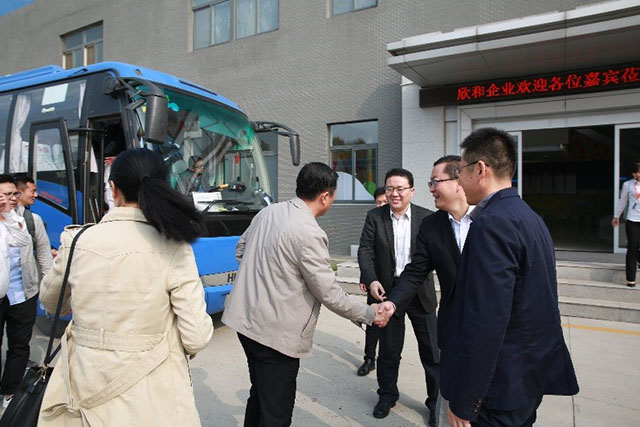 Shinho was their first stop of Yantai, and was also one of the appointed enterprises by the delegation, mostly because Huangfeihong's popularity - it is one of Taiwan's most favorite snacks. Ever since Huangfeihong Spicy Peanuts became the presents brought back home by the president of Association for Relations Across the Taiwan Straits, and won celebrity Fish Leong's endorsement on social media, the product has become the essential souvenir from mainland to Taiwan.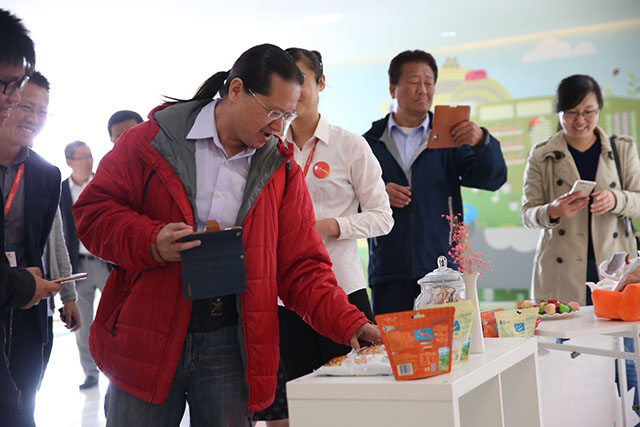 The delegation visited Shinho Food Education Experience Center with a guide. The reporters had never visited a soy sauce factory and showed great enthusiasm for Shinho's products, as well as production techniques of Shinho's soy sauce - they had been asking questions all along.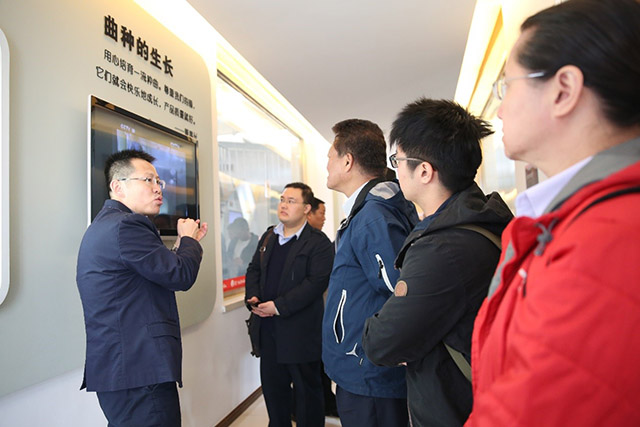 In the production workshop, the visitors have felt Shinho's "obsession" on quality. From raw ingredients to final product, from soy beans to soy sance, Shinho has over 500 control points under survllience to ensure stability of techniques and quality. Over three years of product research and development, Shinho has gone into consumers' home and conducted dozens of flavor tests, which raised anticipation of many consumers. Shinho also owns Asia's largest base for high-salt liquid state soy sauce fermentation, a complete enzymes research platform, as well as a bio-fermentation and a product application platform. Moreover, "we don't sell to consumers what we won't eat ourselves" is Shinho's utmost standard for every product. Recognition for Shinho is worth a thousand words, over the years, Shinho has won the first award from International Union of Food Science and Technology (IUFoST) for China's condiment industry, was given the "President's Award" at the World Congress of Food Science and Technology, it was also the appointed condiment by Asian Beach Games and BRICS summit, etc.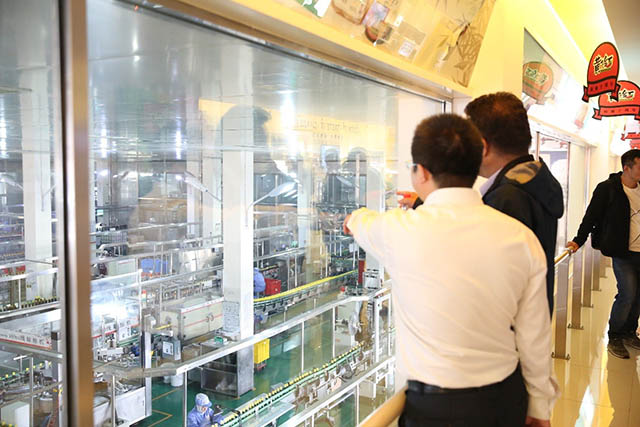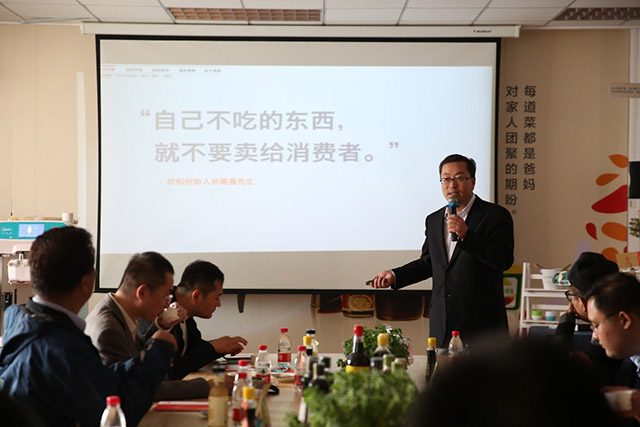 At the end of the tour, the visitors sampled Shinho's own 0% fat tofu, soy sauce ice cream, along with products of Xiguancu and Huangfeihong. Among the samples, Huang Fei Hong Spicy Peanuts with Dried Fish and Huang Fei Hong Spicy Peanuts with Dried Shrimps were particularly praised. Although seafood and peanuts seem two completely different ingredients, they match well in flavors and enable palates to experience something extraordinary. Visiting reports expressed anticipation of Huang Fei Hong entering the market in Taiwan.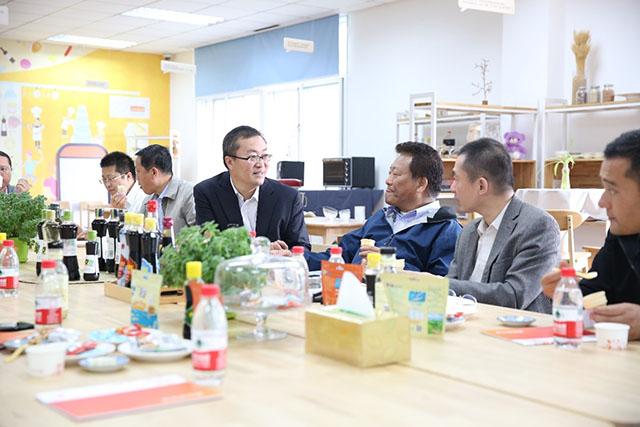 Jiang Junwu said that, "The season why Shinho is able to create such products is because of consumers' participation." At Shinho, consumers are not only at the end of product experience, they are also positioned at the research and development phase where they can speak about their needs and thoughts, then it is up to Shinho to bring it to them. Shinho can never be where it is without consumers' support." Shinho has broken the "close-minded" relations between traditional enterprises and consumers, and sent an open invitation to consumers to visit factories themselves, and experience Shinho at first hand. Through interactions, not only have consumers understood techniques of soy sauce, they have also proposed construction suggestions for the enterprise and trusted more on Shinho's quality.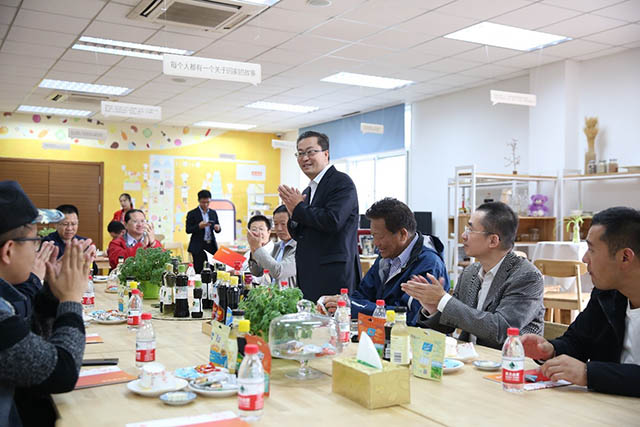 As a beneficiary of cross-strait relations, Shinho aims to leverage its advantages and become one of the name cards of Yantai's communication to the world. It also hopes to promote exchange in economic and cultural development status of Yantai to Taiwan, deepen Taiwan compatriots' understanding about Shandong, and expand the level of co-operation of both sides.