Shinho Awarded the 40th Anniversary Reform and Opening UP Shandong Province Food Industry Meritorious Enterprise
Corporate News
This year is the 40th anniversary of reform and opening up, marking four decades of China's food industry. Forty years of' rapid development. Generation after generation of people in the food industry, and group after group of entrepreneurs and industry giants, they have all worked towards the same goal: solve the basic livelihood needs with unremitting efforts. Shinho witnessed the success, excellent achievements and hard work first hand. We were awarded the 40th Anniversary of Reform and Opening-up Shandong Province Food Industry Meritorious Enterprise.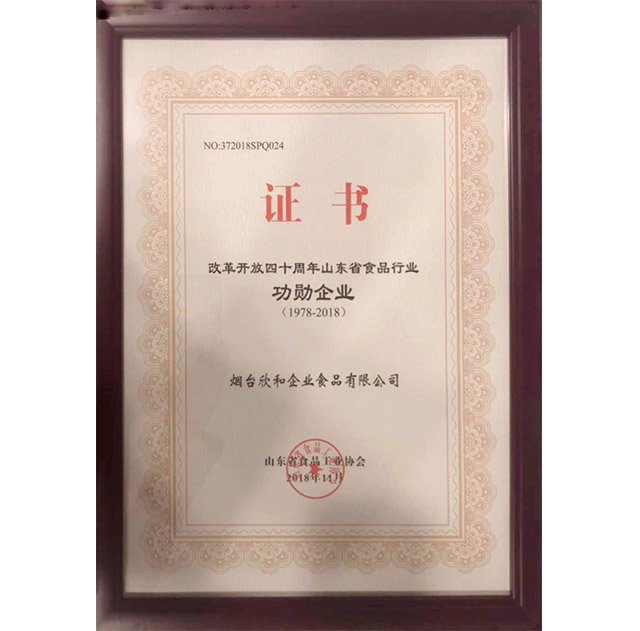 Shinho, established in 1992, driven by the great opportunities offered by reform and opening up, and after more than 20 years of development, it now has ten factories and more than 7,000 business partners. Its products are distributed in more than 60 countries and regions around the world, and more than 40 million households use Shinho product. From a soybean paste maker to the food company with a family of various brands today, our products include pure bean paste, premium high-salt diluted state fermentation soy, easy to eat and delicious peanut and chilli snacks, organic products and misos. We provide production, retail as well as food-and-drink package solutions and services. Shinho now has a highly efficient distribution and retail service system. We aim to deliver products and services of the highest quality for every stage in the catering ecosystem.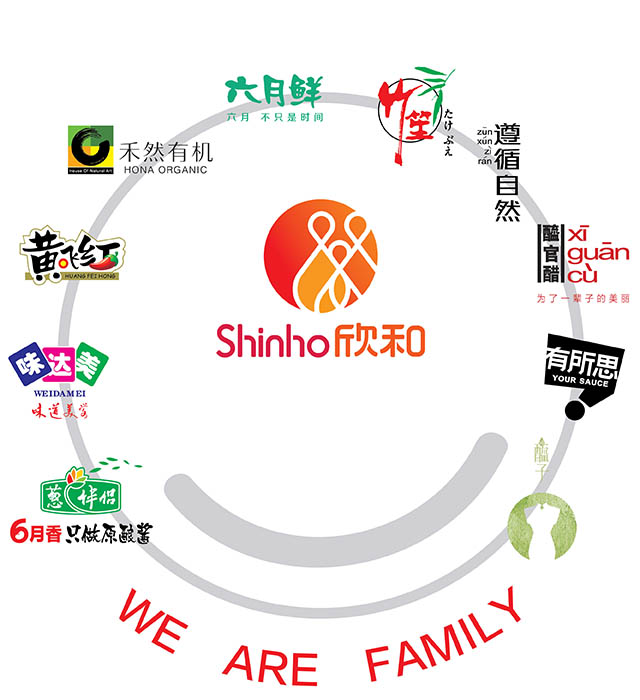 Shinho experienced significant growth
In 1992, China was still in the early stage of reform and opening up, and most of the people had no concept of whether they were eating healthy or not. To change this situation, Mr Sun Deshan, who has lived overseas for many years, returned to China to create Shinho, starting from the most common sauce on the table of every household, and improving the quality of life and food of the Chinese people. In 1994 and 1996, respectively. Shinho's product range also expanded from a single sauce to soy sauce and other condiments. Shinho's focus on product quality and dedication gradually won over more consumers. While growing the scale of production, Shinho has never forgotten to pay attention to product quality. We have established internal control standards that are stricter than national standards and a comprehensive control system. The quality of our products is consistently outstanding, and consumers trust us.
Accurate market positioning
In 2002, Shinho HONA ORGANIC, which specialises in the production of a full line of organic kitchen condiments, was born. One year later, the first organic soy sauce and organic soybean sauce in the country became available to Chinese consumers. We take the improvement of life and health as our responsibility, and we started to promote the organic lifestyle in China. In 2003, Shinho's professional high-end brewing soy sauce brand LIU YUE XIAN came into being. The birth of LIU YUE XIAN represents a leap forward and leading innovation in the industry. Shinho LIU YUE XIAN entered the Shanghai market and laid the foundation for a high-end soy sauce market. Armed with a well-designed marketing strategy, and through community and terminal activities, Shinho created a different operating model that became the foundation of the nationalisation process. In 2004, LIU YUE XIAN won the Shanghai FMCG Gold Products.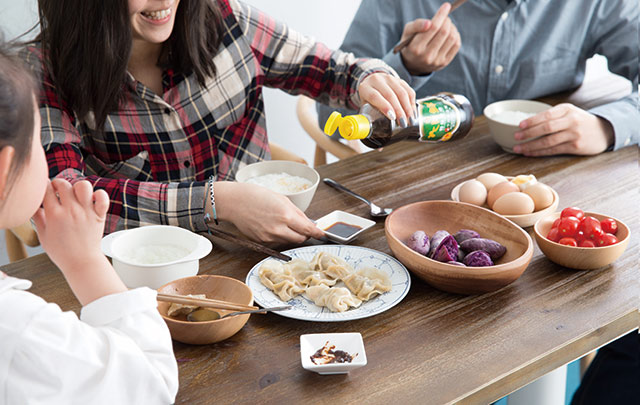 Complete control system
In 2006, Shinho's development is at full speed. Portal system was used throughout the company to achieve consistent workflow, standardisation, and professional management. In 2007, Shinho WEI DA MEI's lab passed the CNAS laboratory test and became the first CNAS-certified condiment company laboratory in China.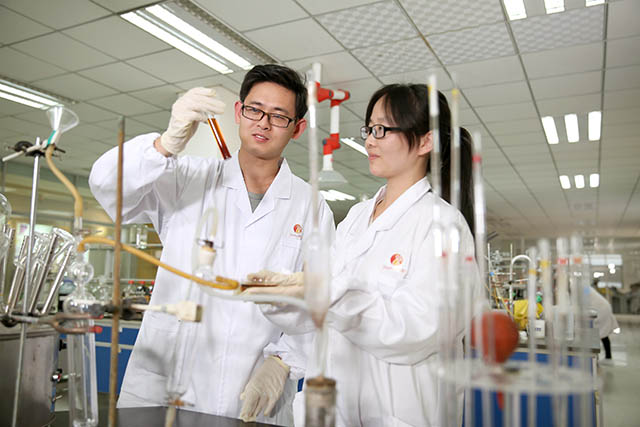 In 2008, CONG BAN LV and LIU YUE XIANG went through a rigorous selection process to become condiments used in the Olympic games. In 2009, Shinho adopted standardised operation model and became the country's largest fermentation-based for high-salt diluted state fermentation soy. In 2013, Shinho Food Discovery Centre was selected as one of the first to be named National Food Education Centre.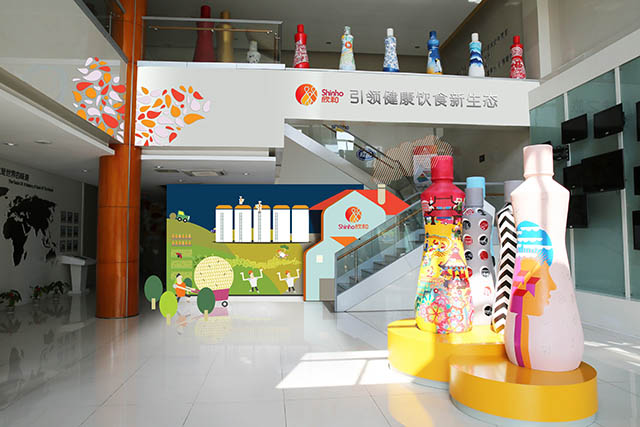 While focusing on production, R&D and quality, Shinho is also committed to providing a harmonious working environment for each employee and safeguarding their rights and interests. We also consider social responsibility as a corporate affair by encouraging suppliers, retailers and consumers to participate in charity events. For many years, we donate money and resources to disaster-prone regions, children education, environment protection and low-carbon lifestyle promotion.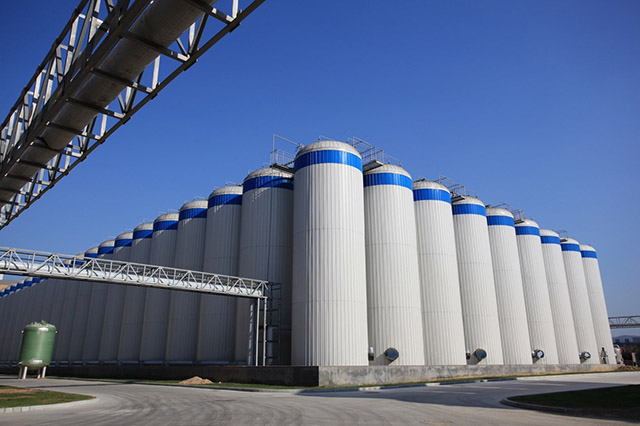 Cultivate potential opportunities
Under the guidance of the municipal government, Shinho accomplished a series of dazzling achievements in the face of the rapid development of the national food industry. In 2012, CONG BAN LV LIU YUE XIANG won IUFOST Global Food Industry Award, the first Chinese condiment to take home the prize. In the same year, ZUN XUN ZI RAN 12.5 Soy Sauce was born and led the industry technology innovation by being the first to have 12.5g of plant protein per every 100ml.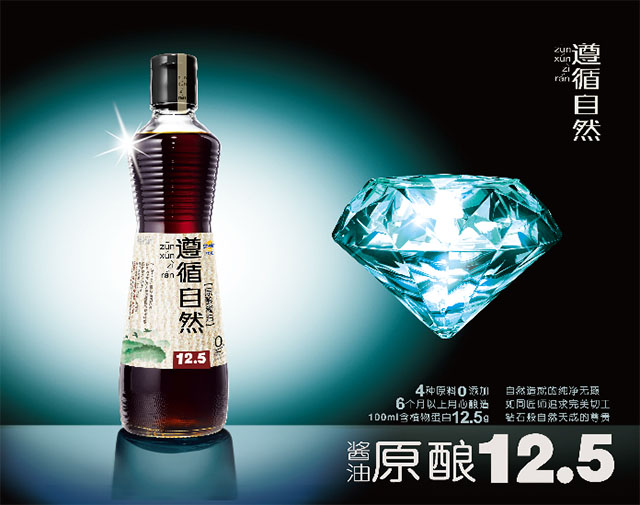 In 2014, Shinho took home Chinese Condiment Industry Innovation Award, and China (International) Condiment and Food Expo Gold Product Award with LIU YUE XIAN Less-Salt Soy Sauce and ZUN XUN ZI RAN. In 2017 and 2018, Shinho products were served at BRICS summit and 2018 SCO Summit for world leaders. Whether it's the table of an ordinary household, or a marine fleet, or the state dinner, Shinho continually delivers high-quality products that genuinely proves our commitment to food safety.

Twenty years ago, Shinho started from a bag of soybean paste with a simple rule 'what we would not be sold'. After two decades of continued dedication to delivering food they can trust to families around the world, Shinho is still diligent in our adherence to strict production and quality standards. Today Shinho takes further steps to promote a healthy, sustainable lifestyle to protect the environment for our future generation. We help the family to understand more about how to make food and life choices. Shinho believes in honesty with each other, with ourselves and with our consumers. We have an innovative team that looks beyond our time and into the far future. We stay humble and always do our best to lead the transition to a healthy lifestyle for society. This is the best of the time. This is the worst of time. We will endeavour to exert a more significant positive influence and work towards a sustainable food ecosystem of tomorrow with our partners.