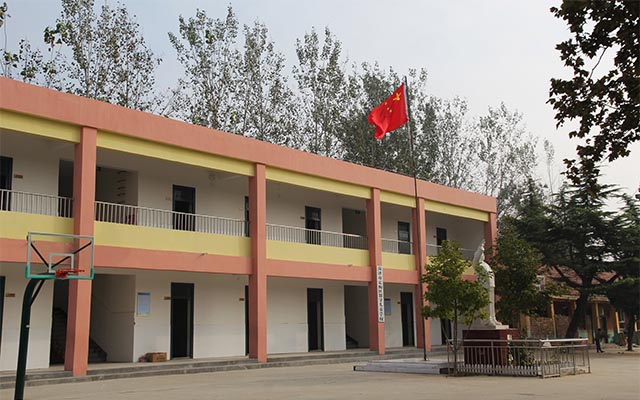 In this lovely Autumn weather, on September 29th, "Tong Xin Yuan" teachers for left-behind children once again came to Heze Dingtao's left-behind children's school, and taught a sand tray class for the third time with all the teachers and students for psychological counseling purpose. As soon as Shinho Foundation volunteers entered the campus, we saw children ran towards us to ask when they could have the class started.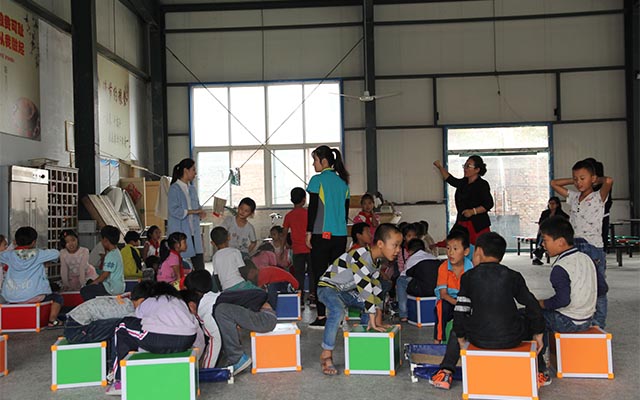 A tray of soft sand, a sand box, along with fine tools and counsellors' engagement, children expressed their deep emotions where they were not usually able to let out.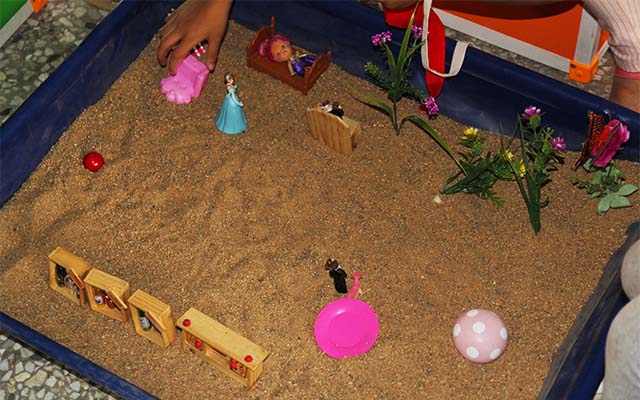 In the afternoon, counsellors taught a class for the first and second grade, with a whistle by the school's teacher, children started their journey of self-exploration. Because the lower grades just started school, they might have certain traits like attention deficiency and misbehave, teachers grouped the kids through an activity of clapping, "Clap when you hear me." "Clap!" "Now clap twice. "Clap! Clap!" Children clapped their hands with a beat, and gradually became more engaged.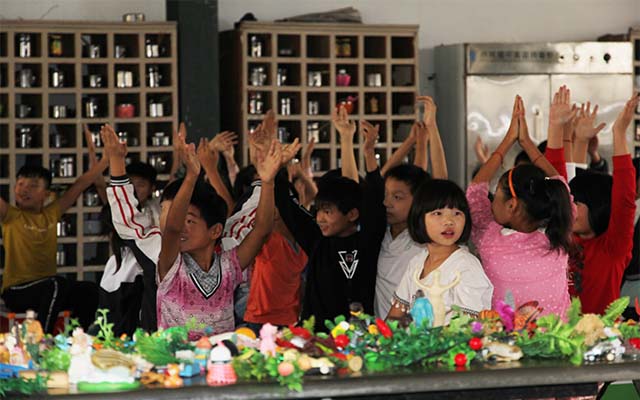 The students were attracted by how the sand tray worked, and after deciding on the order to choose their tools with a hand game, they picked their favorite tools and arranged them on the sand tray. Completing the tasks made them full of fulfillment and felt a joy much different than study.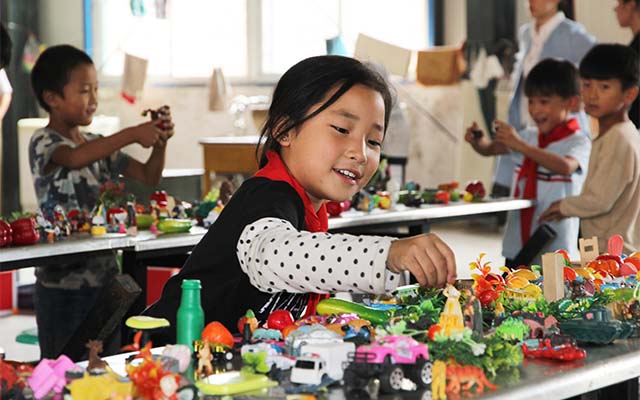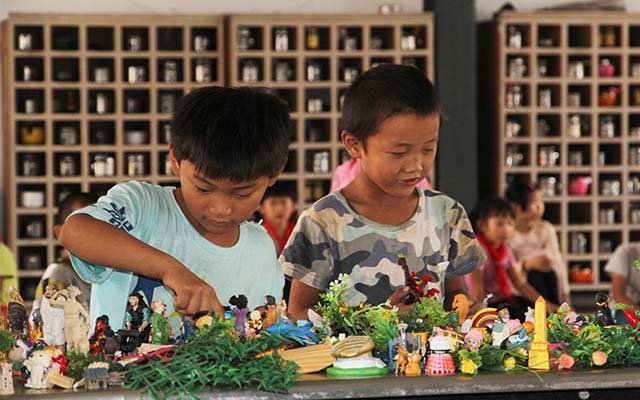 It was not the first time for senior students to take a sand tray class from teachers in "Tong Xin Yuan". When the class for younger children was happening, they came to the canteen right after class to ask when their turn was. After they found out the teachers were coming, they lined up outside the classroom, sat in order, and arranged the seats which were used by younger students – it was their recognition in action for "Tong Xin Yuan" psychological classes. They also seemed more involved in group activities. When teachers asked how they felt about sand tray today, they yelled "we're happy!" The variety of sand trays do not only recall inner children, but also acted as a sign for their magical inner worlds. In this way, they could let out their invisible state of mind in a proper way, so that students can better face their problems in school and in life.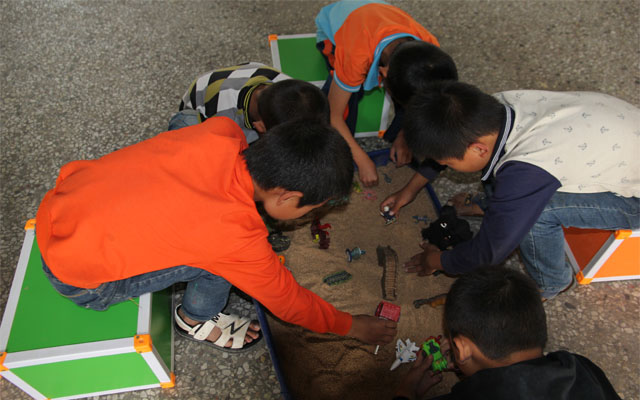 On September 30th, "Tong Xin Yuan" counsellors continued to hold a group sand tray class for teachers at the school entitled "You in My Eyes". Teachers were extremely busy at job and didn't have much time for this kind of activities. Counsellors first rallied up a warm-up which encouraged the teachers to hold hands in a circle, and massage each other's back and shoulders, which got them closer to each other.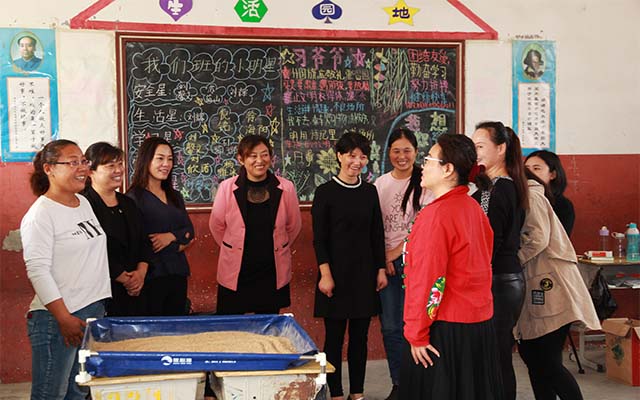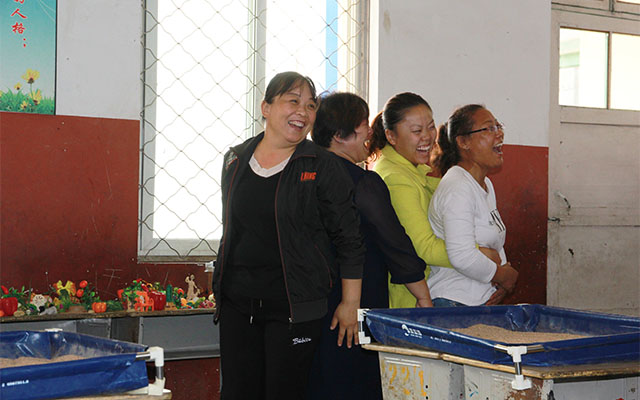 The teachers were put into three groups, and each of them was asked to pick tools based on their impression of their colleagues – how do you see your partners? They each selected the tools based on their own ideas. After the selection, counsellors then asked teachers to say three compliments to each other. Although they were shy at the beginning, under guidance of the counsellors, they became more open and told their team members how they felt. After the sharing session, each team picked a person to stay, and had others switched to rest of the teams and listened to compliments from other members. Through exchange like this, they relaxed and bonded at the same time. Just like how an old saying goes, "give a man a fish and you feed him for a day; teach a man to fish and you feed him for a lifetime." We want to pass on the methodology to teachers, so that they can integrate it into their work and change their students' future for the generations to come. We have slowly witnessed changes with this style of classes, and this also motivates Shinho Foundation to work harder.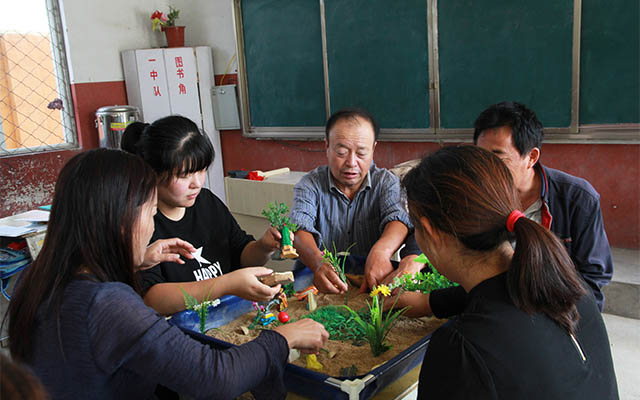 Children are the nation's future, but if we only coach the students, it will only help with this group. If we train teachers, it might influence every student who steps into this school. Teachers have a huge impact to the children by osmosis, and we knew that it worked through "Tong Xin Yuan.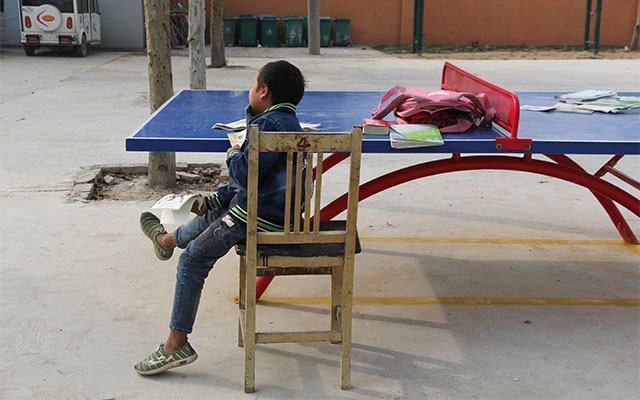 We will always remember smiles from these children and keep moving towards our goal.