Love = Pass It On, "Tong Xin Yuan" Classes for Left-Behind Children Begins
Corporate News
On 19th of May, after the opening ceremony of "Tong Xin Yuan" Left-Behind Children, psychiatrists from Chinese Psychological Society and volunteers from Qingdao Technical College started their classes without a break. Director Gao Wenbin from of Committee of Psychology Popularization Chinese Psychology Society (CPSCPP) held a lecture for the school teachers with local characteristics, he started from some common phase of teenage psychology, such as two rebellious periods, relationships in between mother and children, father and children, teacher and children, and peers all play a crucial role in teenagers' psychological development. Based on the commonality, he also emphasized on the fact that teachers will need to combine the approach with local scenarios.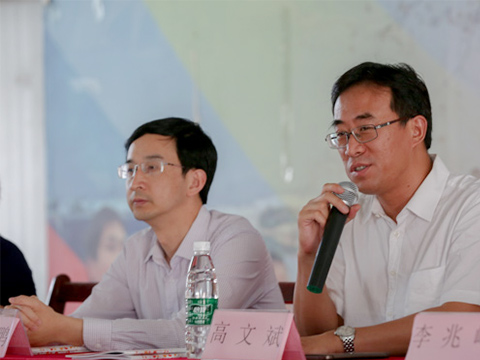 Dr. Yu Jing, who was the Provost of International Sand Table Psychological Application Institute and has held a PhD degree in Applied Psychology, spoke in detail to the teachers about the methodology of experiential group sand tray classes. He covered a wide range of topics such as the history, technology and practices. In popularizing psychological know-how to schools and provide beginner skills in psychological health and personal development, the function of sand tray therapy can really be maximized and optimized.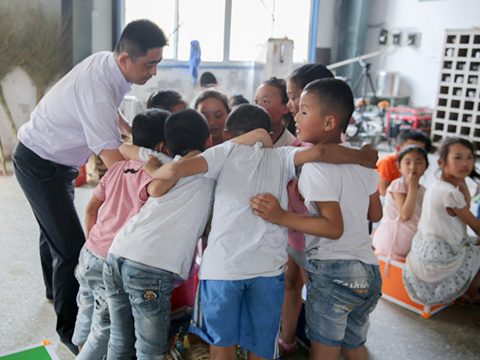 The activity space was the canteen, as the school did not have classroom that was big enough for 10 sets of sand trays. However, children's curiousity was not quenched by the lack of resources. In the first class, counsellors intended to let them understand the importance of following orders, and on team spirit, so that they can identify their relationship with the team, feel trust first-hand, and find memorable details through the experience. As a psychological skill that can open one's heart and mind, experiential group sand tray therapy focuses on the "gaming" element, and let the teachers and students let out their stress in a "play" setting, so that they can live, work and study in a more positive state of mind. Volunteers from mobile arts class delivered music experiences and trainings to the children, they started from "Musical Chairs" to warm them up, and taught them to sing "Tomorrow Will Be a Better Day" to ignite their love for music, and their sense for asethetical experiences.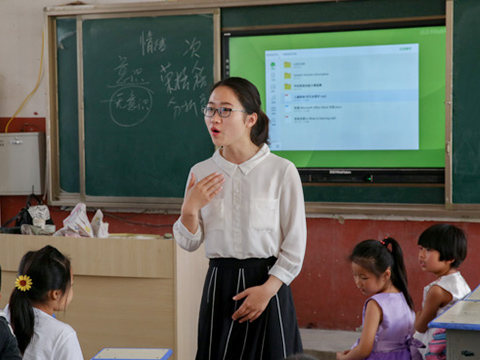 On 9th and 30th of June, "Tong Xin Yuan" counsellors and experts will once again give class at Heze City Dingtao District left school, and started their mobile arts class and experiential group sand tray class. We will see you next time, kids!