After stops including Yantai, Luoyang, Zhengzhou, Tianjin, Dalian, Shinho Great Chef Exchange Event has begun in Hotel Sofitel Jinan Silver Plaza on August 3rd, 2016. Other than distinguished master chefs who specialize in Shandong cuisines including Wang Xinglan, Li Peiyu, Cui Bocheng, Professor Zhao Jianmin from Shandong Cuisine Culture Museum, Professor and Researcher Wang Saishi from History Institute of Shandong Academy of Social Science, and Vice Editor-in-Chief of Qilu Evening News Center, we also invited teachers and pupils from Shandong New East Culinary School, as well as key influencers on social media. The steaming weather in Jinan did not stop enthusiasm from the chef community. Over 600 culinary professionals attended the event, they are founders of middle to high-end restaurants in Jinan, executive chefs and their teams, as well as chefs hailing from surrounding cities and other provinces.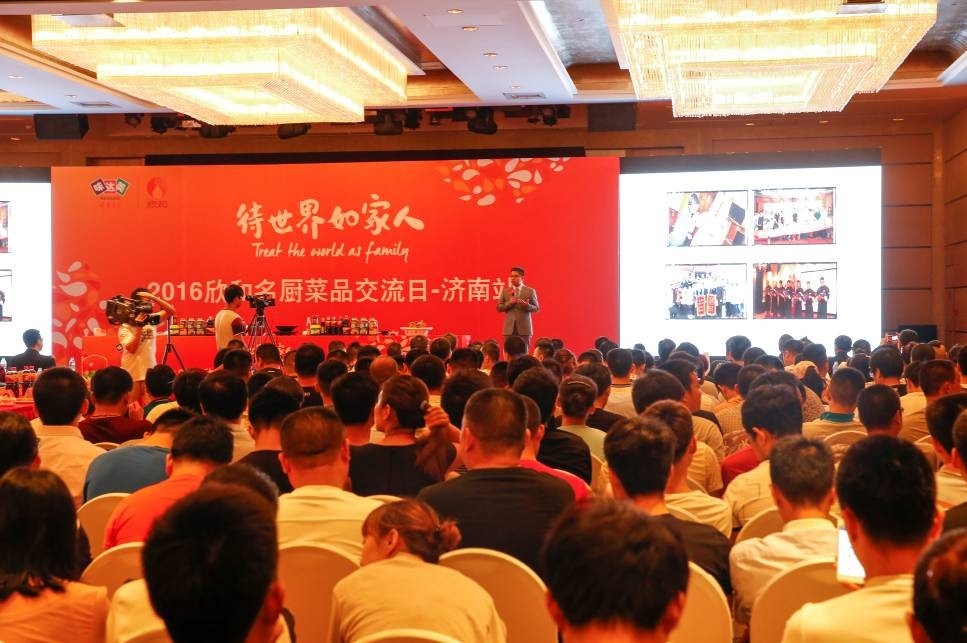 Based on thorough research on chefs' needs for dishes and ingredients, the event organizer hand-picked 60 recipes from popular local restaurants and distinguished chefs in other parts of China. The recipes sourced from a variety of ingredients, demonstrated numerous pairings and creative cooking techniques, which are suited for local preferences. The demo area and sample area caught many chefs' eyes at the entrance, they took pictures, sampled dishes, and talked to the demo chefs about innovative techniques, sourcing and pairing ingredients, and the dishes' nutritional value, etc. HONA organic vinegar drinks and Huang Fei Hong snacks in the sampling areas have also attracted many foodies on site, who felt Shinho's ethos of "Eating Well" through the food.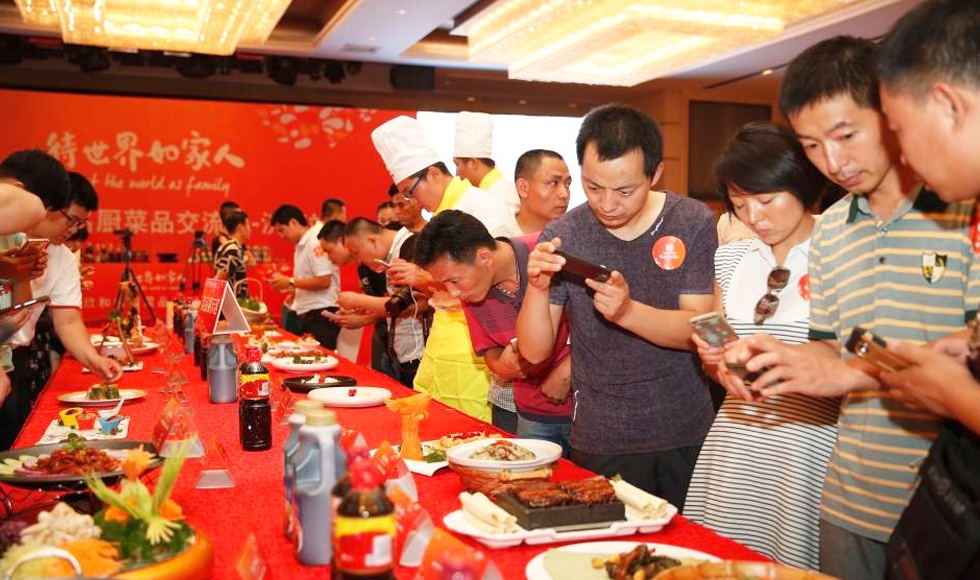 When the event was initiated, Shinho's Food and Beverage Brand Manager Zhang Yong shared stories of how Shinho started its journey from a bag of sauce and how it poured heart into the products. With the principle of "treat the world as family", Shinho believes that "we don't sell to customers what we won't eat ourselves", and strives to lead a movement for healthy living, to set new standards for the industry, and win the hearts of families around the world. Chefs and consumers expressed their takeaways. One of them referred to a demo chef's words and said, "You can cook high-end cuisines with normal ingredients. I really did learn a lot, and hope to have more opportunities like this to talk to great chefs face-to-face and learn new dishes from them." "It was my first time to ever participate in an event like this, I learned so much about cooking, and felt especially touched by Shinho's principle of "we don't sell to customers what we won't eat ourselves." "I feel more relived about food safety in condiments, I will definitely try to cook with Shinho condiments for my family." We heard a lot positive feedback on site. Shinho has been practicing its own belief which is "Treat the World as Family", and has set out from a broad perspective. Our focus is not only on food, but every link interconnected to food, so that more and more families can enjoy healthy condiments. Our mission is to promote healthy eating, and help families eat and live better.