Qingdao Shinho Express Train is About to Leave the Station!
Corporate News
Although 2018 SCO Summit has ended, Qingdao as a city is still under its influence. Blue sky and clear water, red walls and green ceiling, this is how people imagine Qingdao to be. The ones who have never been here wished of visiting and ones who have dreams of returning. Qingdao has made its name on the world stage with the opportunities brought by the SCO Summit, and the August International Beer Festival that followed. Visitors from around the globe came to admire Qingdao's beauty in person.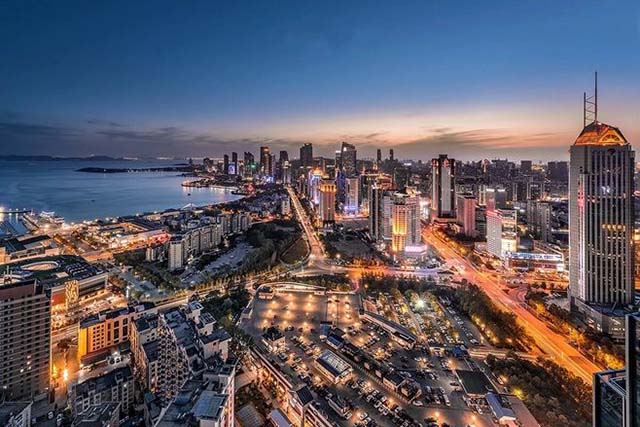 In the glorious summer heat, you must be looking for some of the most authentic Qingdao food and prettiest views to enjoy during your vacation to make it worthwhile. As 2018 SCO Summit's official partner, Shinho opened 'Shinho Food Express' at the May Fourth Square Station in Qingdao to take you on a trip to explore authentic local flavours. Let's get away from the busy hustle and bustle of the tourist attractions and see the true beauty of the Qingdao city.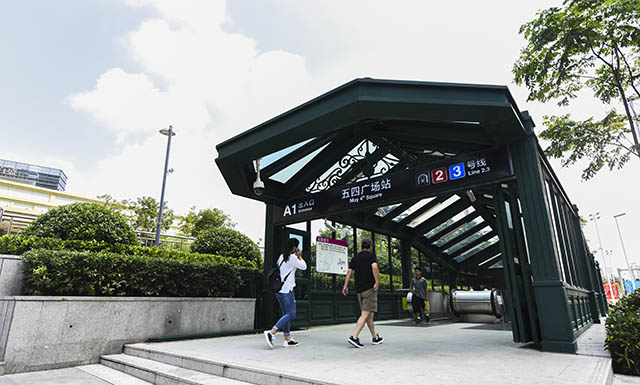 Join us on the trip to find out where are the most authentic, best tasting and unique views and food of Qingdao!
The first stop: Zhanqiao Pier

Reason for recommendation: Zhanqiao Pier is a special place for Qingdao: it is the entry path for the city and a long-standing symbol. The history of the pier is the history of Qingdao. Standing on the south end of the Zhanqiao Pier, you could see the beautiful, endless ocean stretches in front of you beyond the skyline. Waves crash at the sea-side rocks and splashes into white bubbles when they inevitably recede. It is a breath-taking view. Stand on the piers and close your eyes, embrace the ocean and the sea breeze, which will gently take away the summer heat and your troubles. The white-sand beach is soft, gives away under your feet quickly, so you leave behind a trail of footprints. Time seems to slow down here. Some digs around the sand for a prettier shell and some chase each other around for fun. Build a sandcastle or two, enjoy your moment here because the sea is kind by the pier. You can practically feel the joy in the air. Recommended activities: pick out some shells and build a sandcastle!
The second stop: Firewood Courtyard

Reason for recommendation: This is the centre of Qingdao's local cultural scene where people enjoyed a range of entertainments and culinary delights. Chinese folk storytellers Ge Zhao Hong, Shandong Clapper Talker Gao Yuan Jun and traditional Chinese artist Liu Tai Qing, among others, have performed here. It is a place buzzing with life. Small vendors set up a booth here to sell their specialities. Come here to experience the unique 'port culture' of Qingdao. You can listen to traditional Chinese musical and theatre performance with food from Shandong and Huaiyang Cuisine. From hotels to shops, everything is in the style of the olden times. You are sure to be able to catch a glimpse of the old Qingdao here.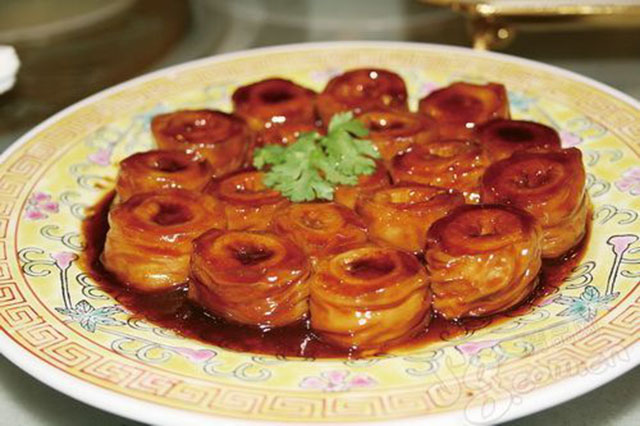 Recommended dish: Nine Pork Intestines Address: Firewood Courtyard (near Zhongshan Road), no.10 Beijing Road, South District, Qingdao
The third Stop: May Fourth Square
Reason for recommendation: May Fourth Square is a landmark of Qingdao. The sunken plaza surrounds it for live shows, dry fountain and the soul of May Fourth Square: May Wind Sculpture. May Fourth Square's day time image of solemn grandeur transforms into a wonderous funhouse at night. Thousands of fairy light brighten up the entire square and the surrounding heritage buildings. Fountain happily bubbling to the music and the light show: it is a must-see if you are in town. Recommended activities: music fountain and light show.
The fourth stop: Ming's Family Cooking

Reason for recommendation: Nothing can beat a family dinner. Ming's family home, a beautifully renovated period house, is the perfect place for your get-togethers. Within vintage decor, it is a piece of preserved Qingdao's history. This is one of the most famous establishment offering home cooking in Qingdao. The menu offers a selection of dishes that is predominantly Shandong cuisine seafood, focusing on bringing out the best of the savoury flavours. Popular among locals, this is a place where you can safely nestle in a comfortable cocoon and enjoy a hearty meal. There are several guest suites with different decor styles to meet the needs of different eaters. From luxurious large dining room for business meetings too, relaxing set-up for family dinners, everyone can find something to their likings.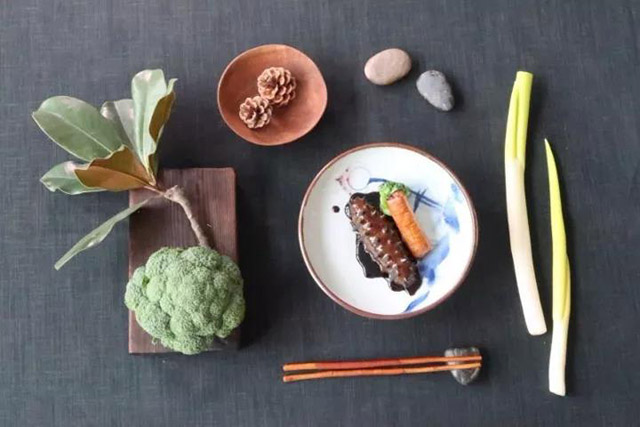 Recommended dish: Braised Sea Cucumber with Shandong Leek Address: No.1 Maidao Road, Laoshan District, Qingdao
The fifth stop: Mount Lao

Reason for recommendation: Mount Lao, known as 'the most famous mountain', is the highest climb on China's coastline. It is standing next to the yellow sea with great pride. Qingdao locals know an ancient saying that says 'Mount Tai is among the clouds, but cannot compare to East Sea's Mount Lao'. Because of its lush forest and flows of water, it is a popular destination for tourists seeking to escape the summer heat. During China's Fu days, which are the hottest days of the year, the heat can be suffocatingly unbearable. Mount Lao has its arms opened to offer shelter. Here, trees are in a shade of vibrant green that is therapeutic. Everything grows with great vigour but also a calmness too. Cicadas waited for four to five years before they burst out of their underground caves and sing to their highest at the top of the trees. Recommended activities: Mountain climbing and view seeing.
The sixth stop: Front Sea Side

Reason for recommendation: A real foodie has to visit Front Sea Side when they come to Qingdao. Buildings are in classic Haipai style: carefully chosen wallpapers on the backdrop of lazy, dim lights. Traditional Qingdao dishes are served at a reasonable price. It is an excellent place for couples to dine at.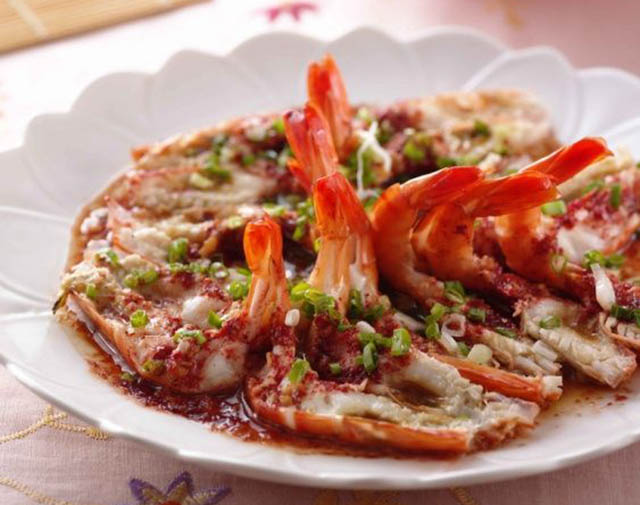 Recommended dish: Steamed King Prawns with Vermicelli Noodles and Diced Garlics Address: Front Sea Side Restaurant, No.4 Building, Big Thumb Square, 880 Tongan Road, Laoshan District
The seventh stop: Sailing Centre

Reason for recommendation: This is where you will be able to see sailing boats going into the ocean with high speed and grace. As the hosting place for the 2018 SCO Summit, Qingdao International Sailing Centre has been in the spotlight for its scenic views. It is not only a tourist attraction but has also become the heart of the local cultural scene. The state dinner hall that has served international state leaders is now open to the public with many added functions. You can tour the centre and taste 'Confucious Family Dinner' designed by state dinner chefs. Recommended activities: Sailing and Confucious Family Dinner tasting.
The eighth stop: Kaihai

Reason for recommendation: How can you not try seafood dumplings when you are in Qingdao? Kaihai is the local's favourite. It has been so consistent in its delivery of great food since the restaurant first opened with raving reviews. Kaihai's prawn dumplings were also served at 2018 SCO Summit state dinner to introduce traditional Chinese food to the world. Kaihai applies strict quality control of its ingredient sourcing: only the best and freshes of everything is used. The most famous dish is the King Prawn Dumping, where every little parcel of deliciousness contains two whole king prawns. It is juicy and bursting with flavours. If this is your first time visiting, order a family platter which includes dumplings with fillings of octopus, great mackerels, abalone, sea cucumber and king prawns. Take your loved ones here to enjoy a hearty dinner!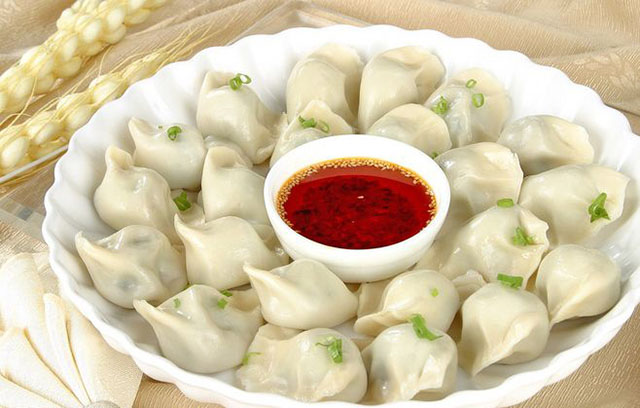 Recommended dish: King Prawn Dumplings Address: No.48, Xianxia Ling Road, Laoshan District, Qingdao
Have we exceeded your expectation with the recommendations? It is a great walking tour map for Qingdao that includes spots for great view AND great food! Let's plan your trip right now and mark the page. After all, nothing can compare to first-hand experiences. If you are already in Qingdao, hop on the Shinho Express and let's get started!