Love is sitting next to the person you love, day after day, around a table that is 'one square meter' big and taste all the flavour in the world. Fire, rice, oil, salt, soy sauce, vinegar and tea, seven essentials of a Chinese kitchen are representative of every aspect of life. When you eat together, you love each other.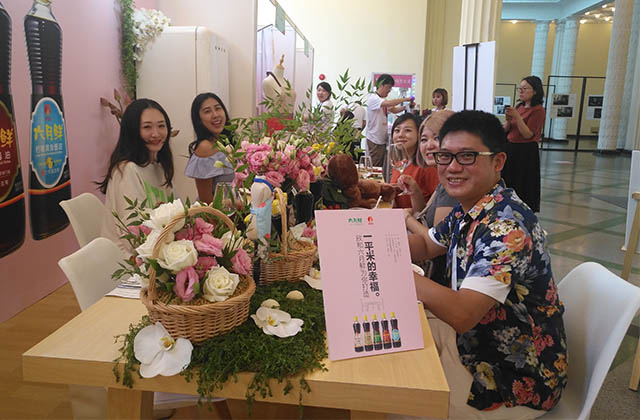 On the 22nd of June, Shanghai New Luxe opened its door to visitors at the Shanghai Exhibition Centre. Shanghai New Luxe has a theme of 'love'. From minimalistic and graceful wedding to small clever crafts that add sparkles to life, and food as well as drinks, the event showcased what modern luxury is. Shinho LIU YUE XIAN worked with Yimishiji to deliver honest, good produce from farmers to your dinner table, and bring about the 'one square meter happiness'.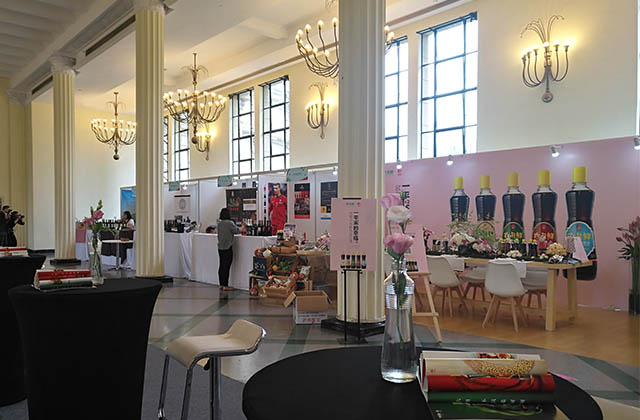 Shanghai New Luxe is an international lifestyle exhibition aimed at millennials consumers. By defining new luxury for the new generation, it seeks to overturn the traditional price-focused luxury items and instead turn the consumers to focus on their own needs and product quality. Spend money sensibly on something unique that could represent the personality and taste of the owner is in line with what Shinho advocates.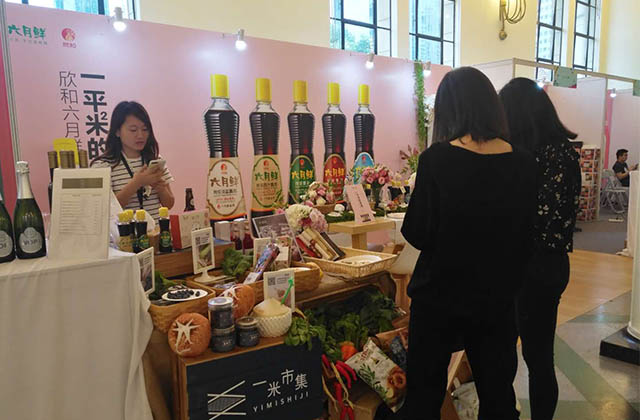 Here at LIU YUE XIAN, we are committed to making sure every drop of soy sauce go through six-month of fermentation before they are bottled and delivered to you. Time has the most magic touch that transforms simple ingredients into delicious magic. We only make the best soy sauce, so you and your family live a healthy and happy life, feeling assured of your every meal.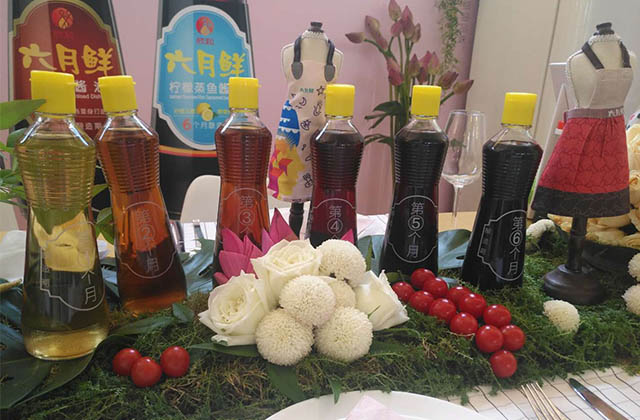 Shinho LIU YUE XIAN was one of 50 food and beverage companies from 13 countries to exhibit at the event. Shinho's exhibition space recreated a cosy, relaxing, dining room that made every visitor felt familiar and comfortable. LIU YUE XIAN, making soy sauce fully fermented for six months, brings 'one square meter happiness' to every family.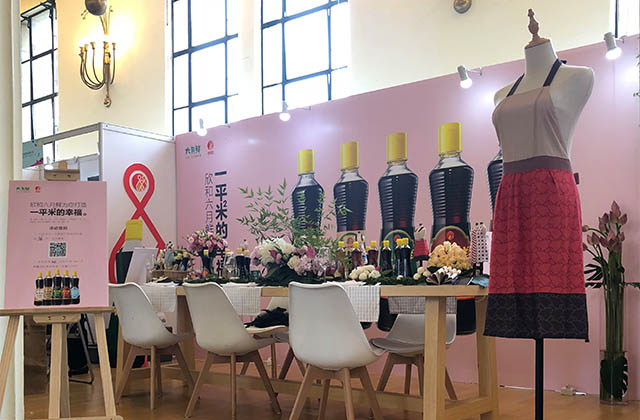 Shinho recognises that although a dinner table is only 'one square meter', it is an essential part of family life. At Shinho's exhibition space, a line of buffet-style tables was placed in the middle, making dining here an interactive and relaxing experience. The area had a semi-open design to both shields the diners away from the outside hustle and bustle and giving enough breathing room. Potted flowers and plants were scattered around and introduced soothing colours to space, creating a calming environment for the diners.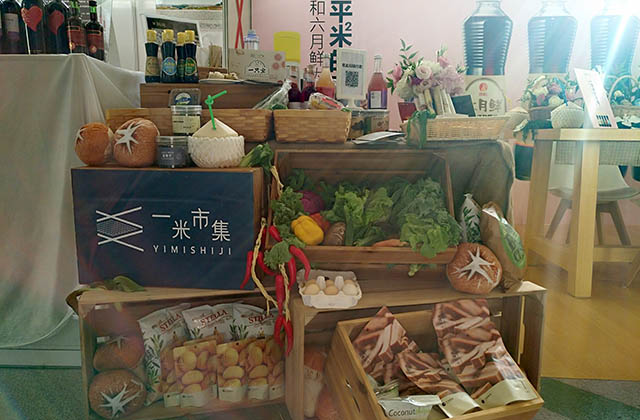 We also offered a series of fun and interactive games for visitors to participate. A cold tofu salad, made with Yimishiji's fresh ingredients and LIU YUE XIAN soy sauce, was also served for the visitors. With LIU YUE XIAN, cooking is no longer a necessity but rather enjoyment. Cooking is our way to protect our family's health.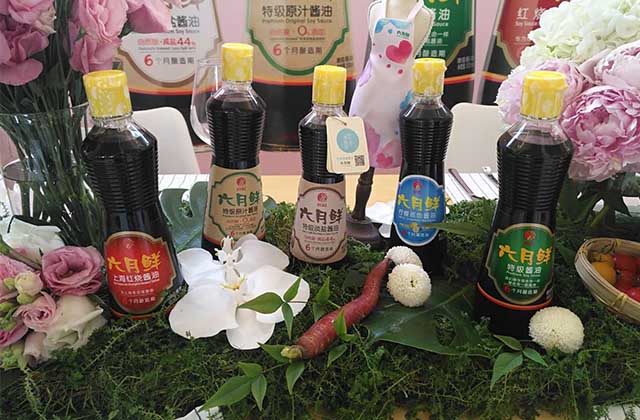 We want to transform mundane, trivial daily tasks into something extraordinary: eat healthily, eat interesting. We want to help all family to know and trust what they eat. Every bottle of soy sauce was born out of love and care. When they make it onto your dinner table, the soy sauce is tasked with the mission to protect your 'one square meter happiness'. We are Shinho, we believe in treating the rest of the world as family.