LIU YUE XIAN, the brand name translates literally to 'six-month deliciousness', referring to the six-month full cycle fermentation our soy sauce has to go through. The coming year of 2018 is the year of the dog, Shinho LIU YUE XIAN releases a brand new dog-patterned apron to add some spark to your kitchen! Since the brand was firstly established in 2003, LIU YUE XIAN has borrowed the magic of time to create pure and glistening soy sauce. We are focused on making every drop of our soy sauce beautifully umami, transforming simple, ordinary ingredients into something extraordinary. The apron is a symbol best epitomises our brand value, it stands as a witness to LIU YUE XIAN's history.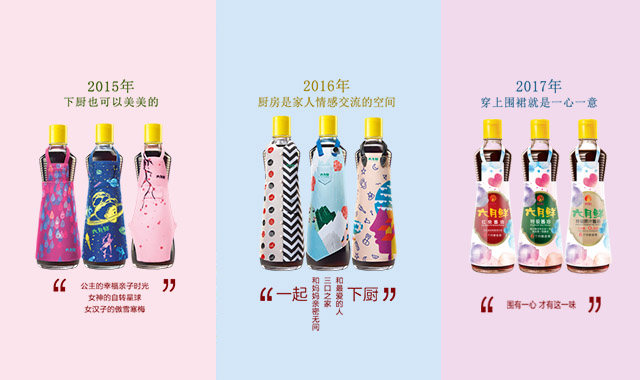 LIU YUE XIAN is unwaveringly committed to making great, delicious products. In 2018, the year of the dog, LIU YUE XIAN brings you a special dog-patterned apron. Dogs are human's best friend; they are loyal, committed and fiercely protective. These are values that are essential to the LIU YUE XIAN brand as well. We are loyal to our customers, committed to making great food and fiercely protective of every family's health.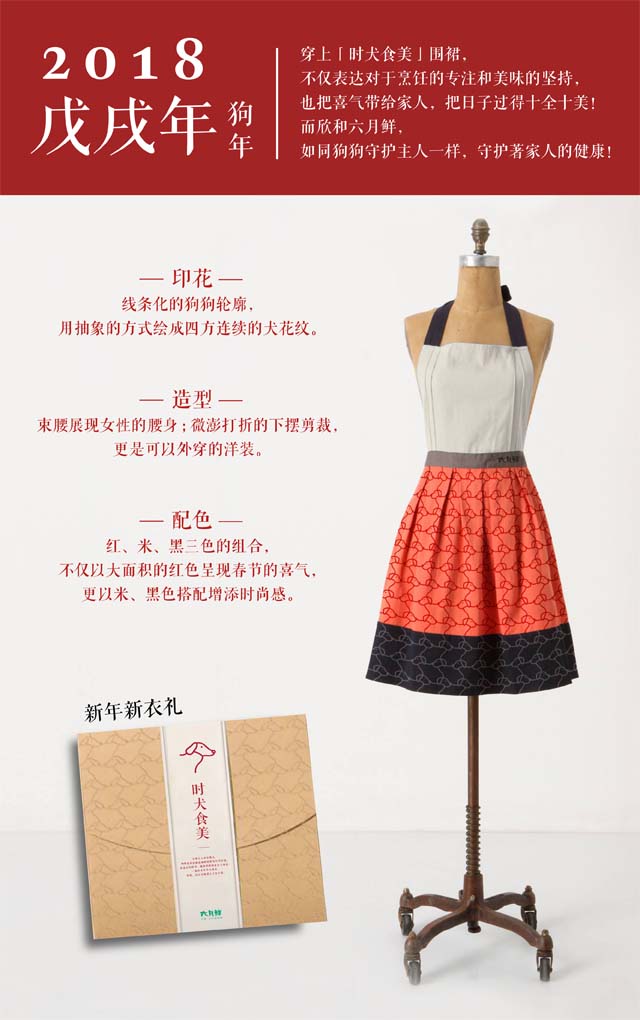 Our exclusive designed apron for 2018 uses the classic colour combination of red, cream white and black. On the bottom part of the apron, the abstract patterns are inspired by the shape of a puppy. , the apron is tapered around the waist to define the wonderful curves of the body better; it drapes beautifully. It is a great fashion statement for you to wear when cooking up a feast on the Spring Festival.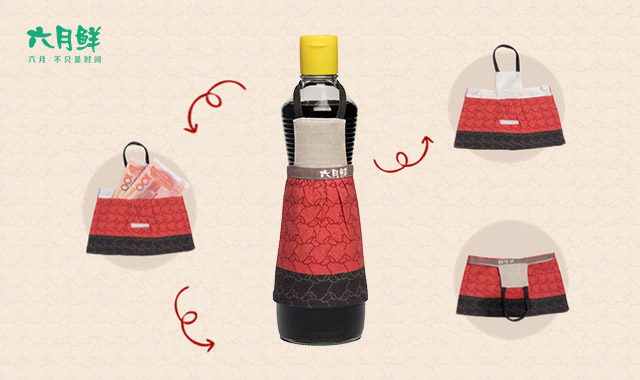 Another fashionable apron made by LIU YUE XIAN can be picked up from 'Shinho Food Consultant Stand' at many supermarkets. They can help guard you against stains and spills in the kitchen, but also make a great gift bag.