Xi Guan Cu with lemon can make your skin shinier; Xi Guan Cu with grapes can make the drink sweeter and add antioxidant to the equation. The story starts when Xi Guan Cu meet fruits.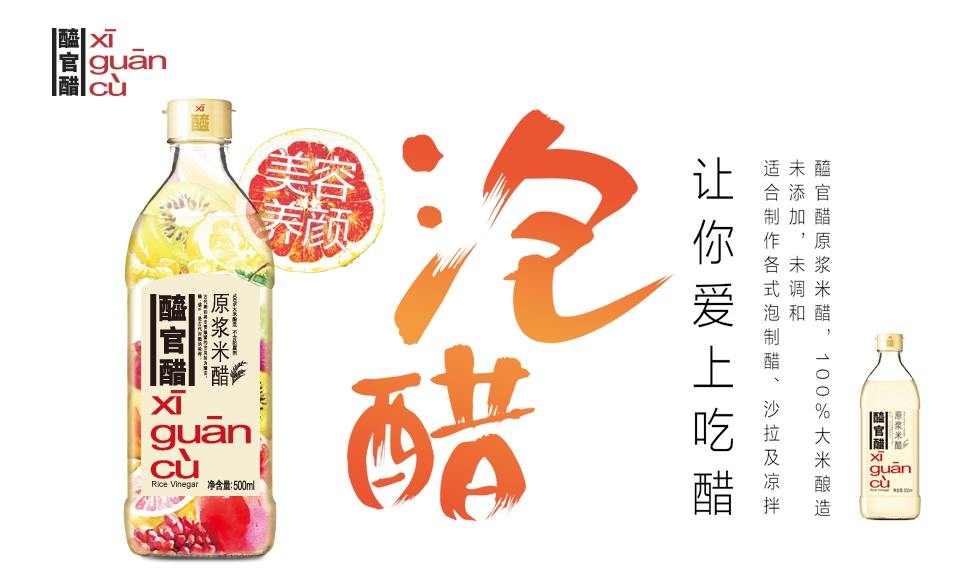 Grandparents often say that vinegar with black beans can prolong your longevity. When unfiltered Xi Guan Cu meet black beans, you will be more assured about the quality.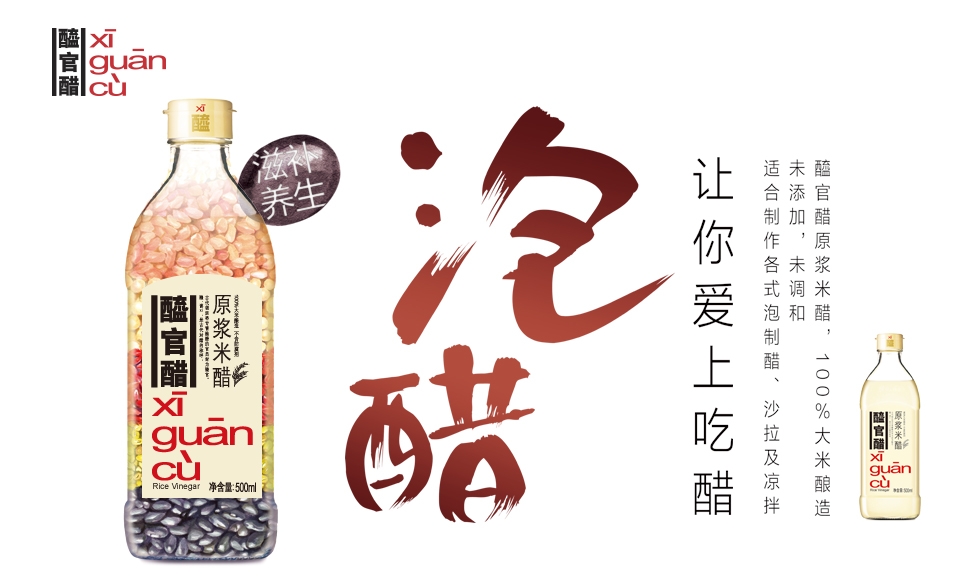 The combination of Xi Guan Cu and rose petals sound and taste romantic, it doesn't just relieve your pressure, but also help with your sleep.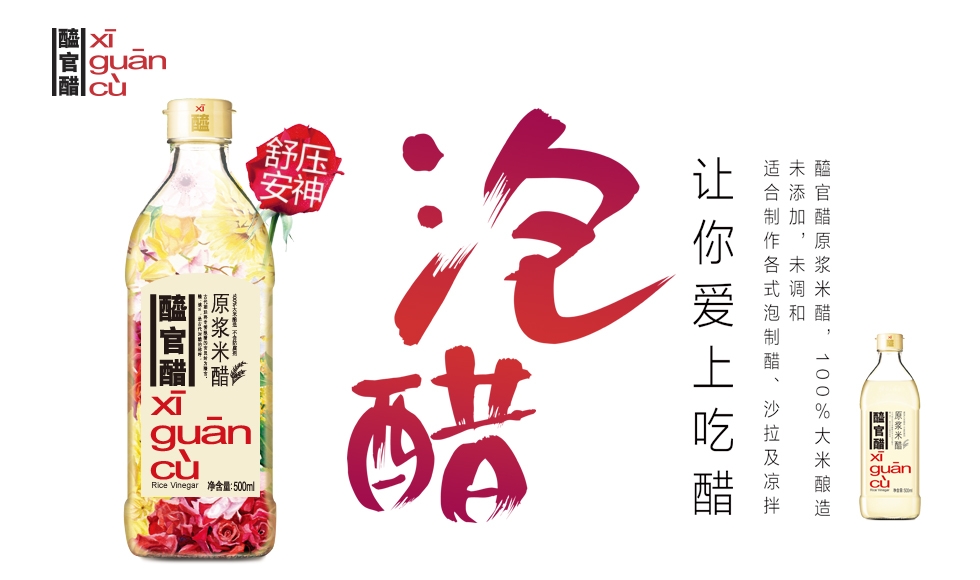 Let's enjoy vinegar and be more beautiful together.