This afternoon, Bottle Universe 3.0 opens at West Bund Artistic Centre. HONA ORGANIC is a brand that focuses on organic kitchen condiments in the Shinho family. It brings organic food, interactive events and magical dishes for every attendee.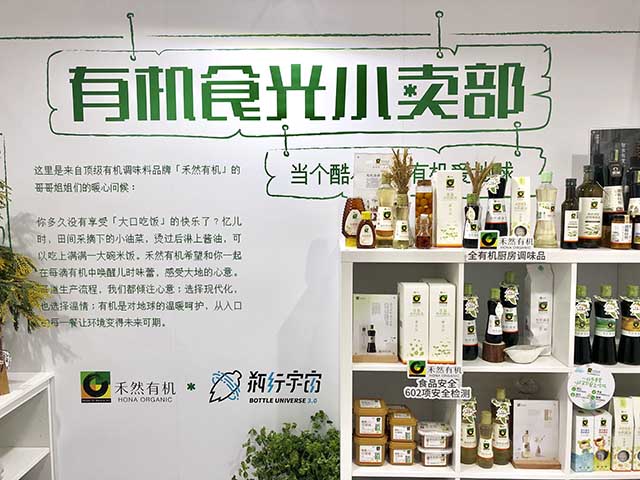 Bottle Universe is an annual lifestyle event organised by BottleDream. It is also a platform for the young generation, innovative organisations and brands. The event chooses a prevalent social issue every year and leverages social resources to create a solution together. By presenting that solution to the public, BottleDream can generate widespread social influences. Bottle Universe 3.0 has a theme of 'Paying for a World You Want'; it encourages people to find 365 options that are both good for the person and the Earth in their every day purchasing.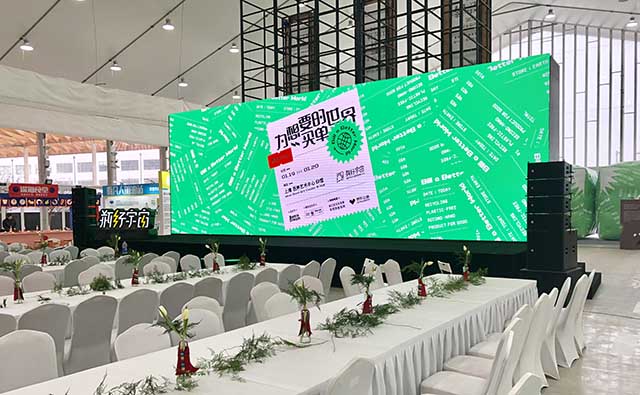 HONA ORGANIC is a partner of Bottle Universe 3.0. Our brand vision for 2019 is 'Sustainable cooking philosophy: eat for the future'. Sustainable cooking philosophy is an organic lifestyle that takes care of both our health and the health of our planet.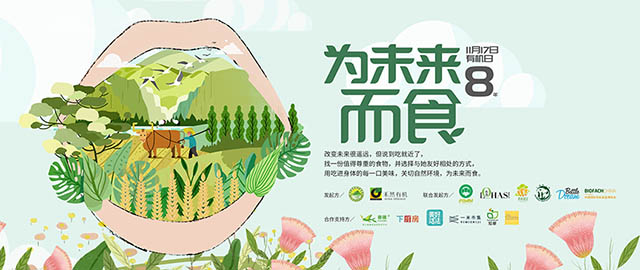 HONA ORGANIC encourages sustainability and happy to pay for charity events that are relevant to that topic, one of which is Bottle Universe 3.0. By choosing sustainable products, we are voting for a world we want for the future. Shinho's HONA ORGANIC is determined to push people to choose organic, to adopt sustainably and choose for our planet through everyday purchases.
Eat well at Organic Food Canteen
HONA ORGANIC turned our displace stand into an Organic Food Canteen with rows of HONA ORGANIC condiments, Sunrise Harvest farm produces and HUANG FEI HONG spicy peanuts on the shelf.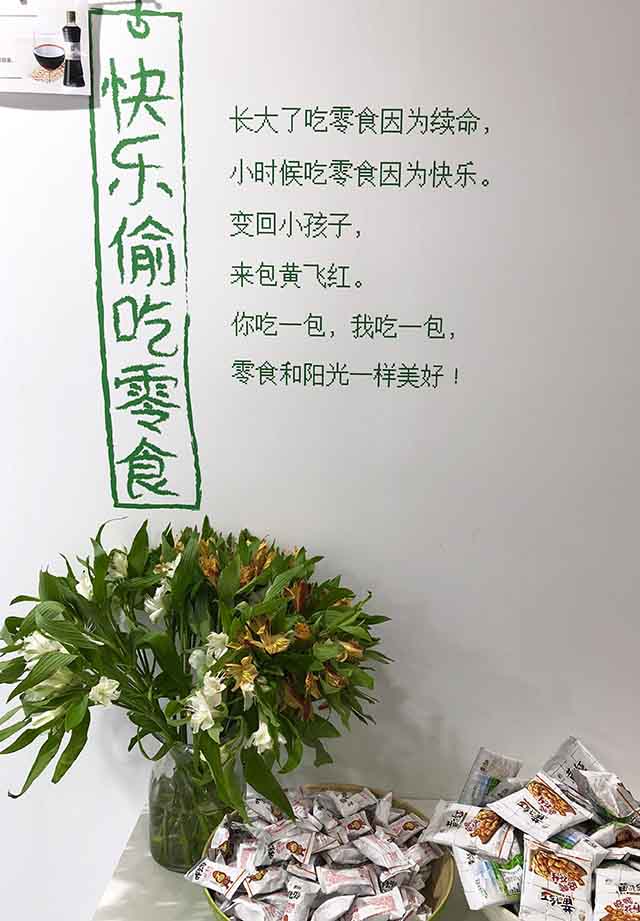 At the entrance to the canteen, there is a large soy sauce altar. Like when they were children, the audience is lined up to fill different containers with soy sauce. To allow everyone to relive the innocent memory of how they used to buy soy sauce, Shinho HONA ORGANIC prepared empty bottles for the attendees to use.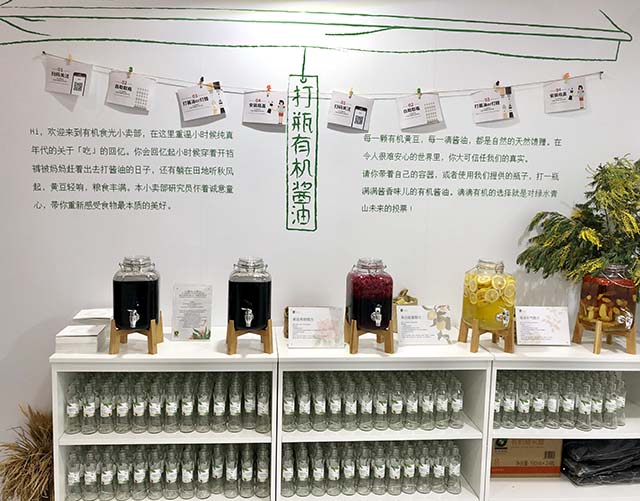 There are three earphones placed on the left side wall of the canteen with melodic music on the play. This is a song specially written for soy sauce fungi. Shinho is the first condiment company to play music for fermentation fungi, injecting happiness and love to our products.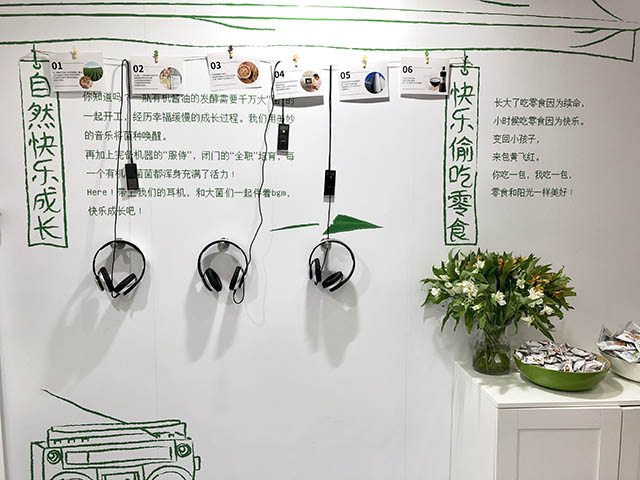 eat for the future
After some great music, it is close to noon, which means it's time to enjoy leftover-made lunch prepared by Shinho. We have put together 400 beautiful organic dishes using HONA ORGANIC condiments for everyone to enjoy, containing vegan steaks made with soy products and whole-grain rice balls flavoured by fruits and vegetables.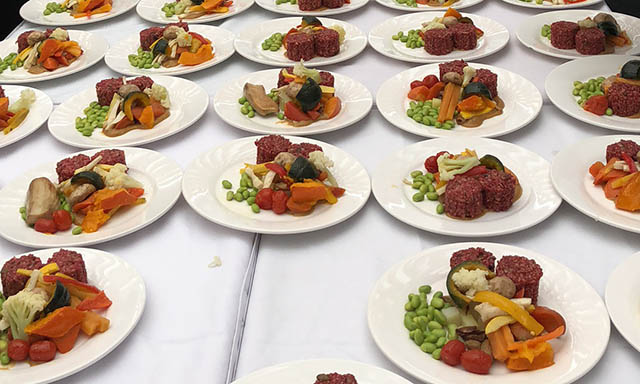 All of the ingredients come from Sunrise Harvest farms, BIO Farm and WHOLEFOODDIARY. These are not the perfect uniform produce you get in the supermarket every day: they are twisted carrots, irregular tomatoes and spotty pumpkins. Ugly but delicious, these vegetables and fruits are not any lacking in nutrition; in many cases, they are even more nutritious. At the leftover lunch, people chatted among themselves and made friends. They thought about the relationship between human, food and nature. Beginning with food, we are all working towards the same goal: sustainable development on Earth.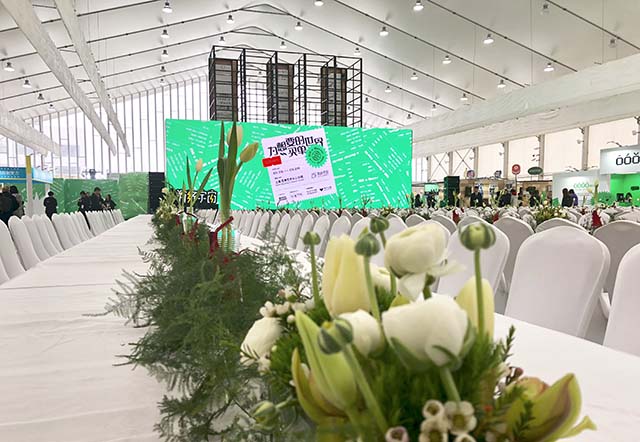 Every organic soybean and every drop of soy sauce are gifts from nature. Shinho HONA ORGANIC wishes to help you recall the flavours of your childhood and puts our heart and soul into every step of the production. We modernise our technology but retain the same unchanging commitment. Choosing organic is choosing to care for our Earth. Remember every bite you eat matters for our environment.