On the 25th of July, the 18th CBME CHINA opened in Shanghai National Convention & Exhibition Center for three days. HONA ORGANIC, Shinho's very own industry-leading organic brand attended the event with our HONA ORGANIC Soy Sauce for Children. After 16 years of developing organic fermentation techniques, we are here to guard children's health with you.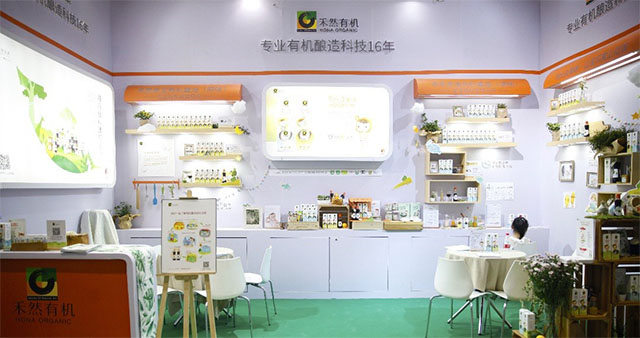 The 18th CBME China is the world's largest trade fair for child, baby and maternity products & services. The fair attracts 3065 exhibitors from 4332 global brands to come together in the 266,548 sqm space. Every brand brought the latest products and designs to attend CMBE China to promote industry innovations and meet the new demands of families and babies.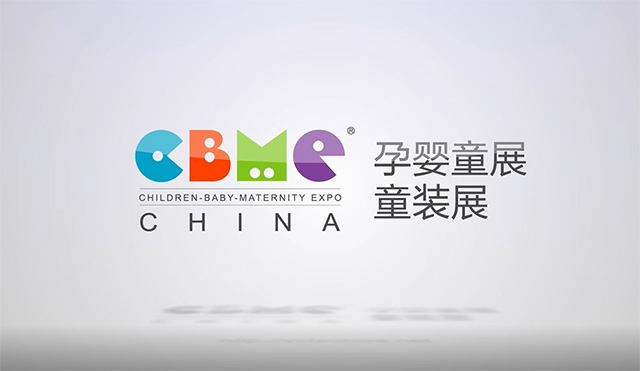 Close to nature: build an organic farm
Shinho's very own industry-leading organic brand, HONA ORGANIC, believes in sustainable cooking philosophy. Our exhibition space is defined by child-like wonder and fun with the theme of 'organic food: help babies to love eating'.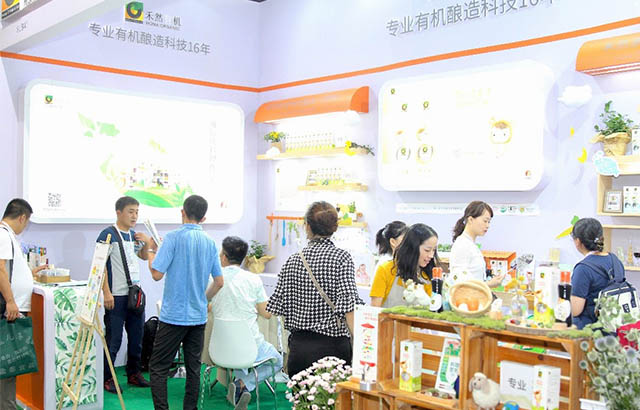 Green carpet and white walls decorated with banquets and cartoon stickers, Shinho's exhibition space created the illusion that one is on an organic farm. We also set up stuffed animal toys, pebbles and bunches of wheat to reflect our love for nature.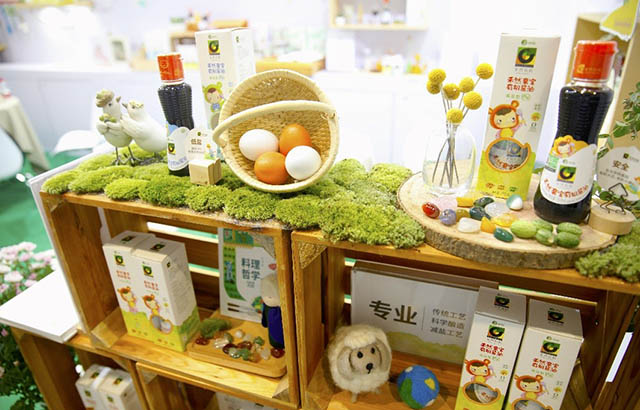 Organic Soy Sauce for Children
Compare to other more elaborately decorated booths, Shinho's space had a minimalist grace. We brought our two specially designed organic soy sauce products for 1-year old babies. HONA ORGANIC Less-Salt Soy Sauce for Children (Original and Flavour) are safe, professional and great tasting condiments. The original version is used for meat dominant meals and Flavour version for vegetarian recipes.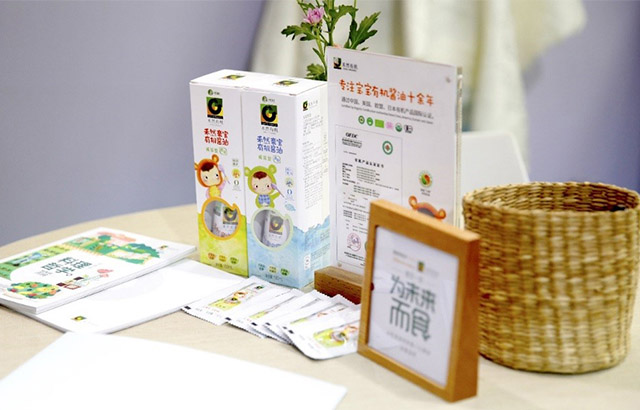 Both products were naturally brewed soy sauce that fermented for a full six month under air-tight and temperature-controlled environment. They are the result of the perfect marriage of traditional fermentation techniques and modern technology. We reduced their salt content by 30% without sacrificing nutrition or flavours, so they are easily digestible for babies. We also painted the fermentation process into cartoons books to help families of children to get the information in a fun way.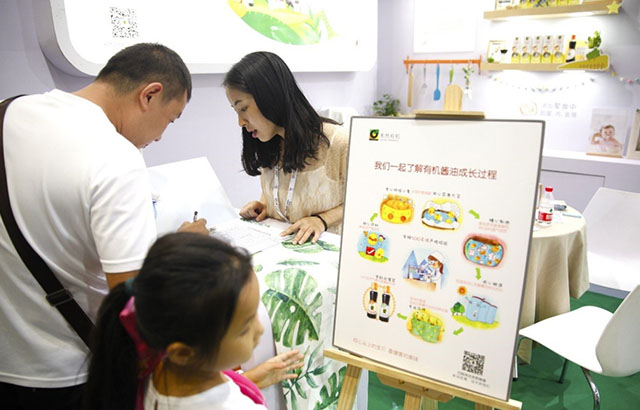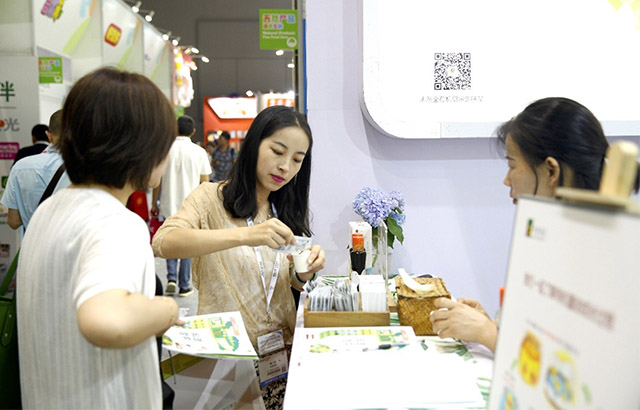 A parent who was keen on food education for children said, 'This is the soy sauce with the least ingredients I have ever seen. Their fermentation fungus listens to music while they grow. I will take this home to let my baby try.' We prepared mini bottles and tester packs for consumers to try out the products themselves.
To protect children's healthy
Our next generation is our hope for the future. Shinho was founded on the belief that we needed to 'help more families develop healthy eating habits with access to quality ingredients'. We will provide products that are full of love for families around the globe because food is the bridge that connects every member. Go home to enjoy a dinner with your loved ones: cook, taste and share the meal. We need to give our youngs a comprehensive food education for their healthy growth in the future.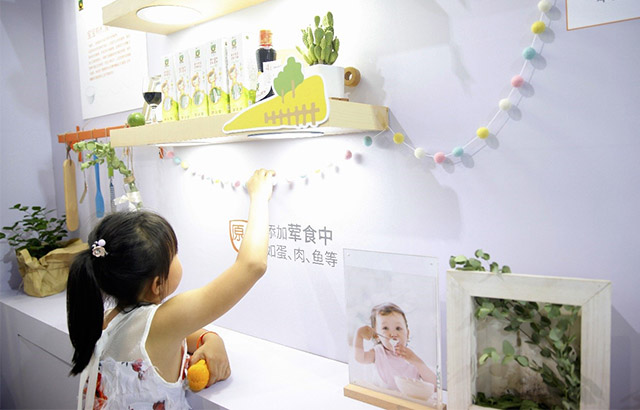 Shiho shares the same belief as every consumer on food education. Starting from the first spoonful, we want our babies to learn to love this beautiful world they are born into.