Eat Organic and Stay Healthy with HONA ORGANIC and Sunrise Harvest
Brand Activity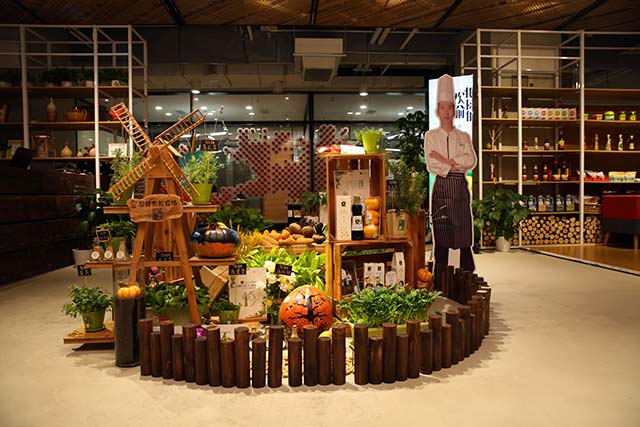 The Organic Life Lecture Tour officially started on 10th November. The two organic brands in the Shinho family, HONA ORGANIC and Sunrise Harvest, shared their ideas and kick started our Organic Life Month. HONA ORGANIC is a condiment brand focused on producing professional organic products. It is looking to help consumers to easily start an organic life from using condiments made only with organic products. Sunrise Harvest Farm practices sustainable organic farming methods, and avoids any use of chemical pesticides, fertilisers and GMOs. The organic approach we have taken is more environmentally sustainable. The organic produce harvested is not only safe but also preserves the natural taste of food.
The Lecture Tour Takes You a Step Closer to an Organic Life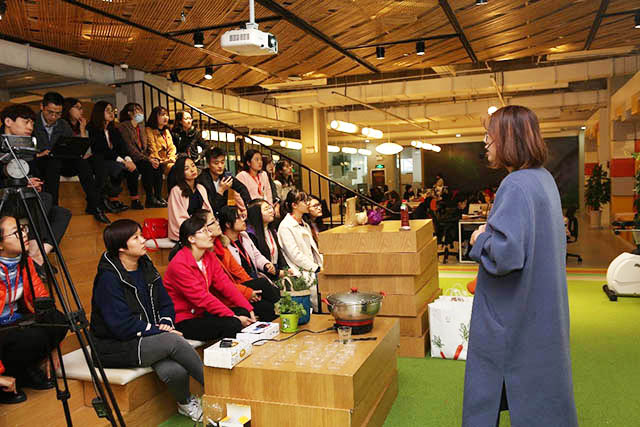 What is organic? Organic is about saying no additives and taking environmental responsibilities of our actions. The speaker guides us into the world of organic life. From clothing, food, housing to transport, we can be more organic in satisfying our basic needs. There are simple things we can do to start living more organically: enjoy the sunshine, breath fresh air, drink clean water, do not smoke and drink less, moderate exercises, maintain a good work-life balance and always stay level-headed.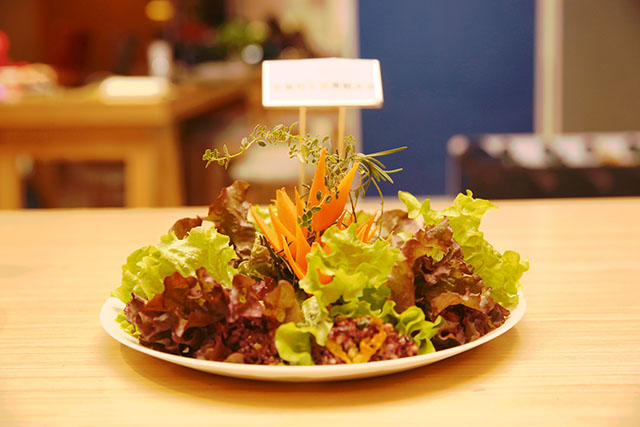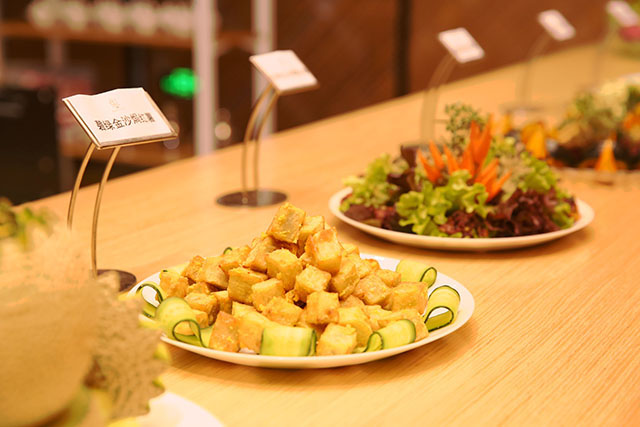 The health of mother Earth is fundamental to mankind's prosperity and happiness. Our core philosophy is to 'sow and reap happiness, sharing love' and we believe in a 'sustainable and natural lifestyle'. We aim to promote the concept and the strategies of organic living, so you can fully embrace the romance and joys in life.
Add Sparks into Your Life by Hand Making Soaps
In this day and age, the emphasis is placed on environmental protection. Handcrafting soap has consequently become very popular. Our friends from HONA ORGANIC and Sunrise Harvest taught the participants how to make vanilla soap by hand and add sparks into your life.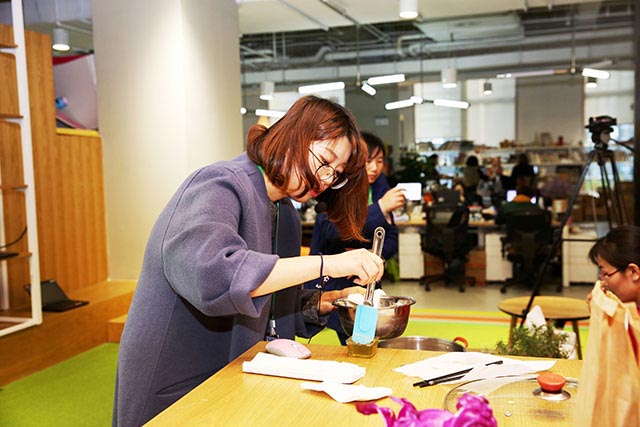 Handmade soap contains glycerine. It is more moisturising and more gentle to the skin than commercial soaps. Handmade soap is also more environmentally friendly. Unlike normal cleaning detergents, its foam will dissolve naturally into water and carbon dioxide after being in contact with water for 24 hours. Handmade soap protects rivers and oceans from pollution by avoiding toxic build-up in the water.
Organic Feast: Enjoy Safe and Flavoursome Food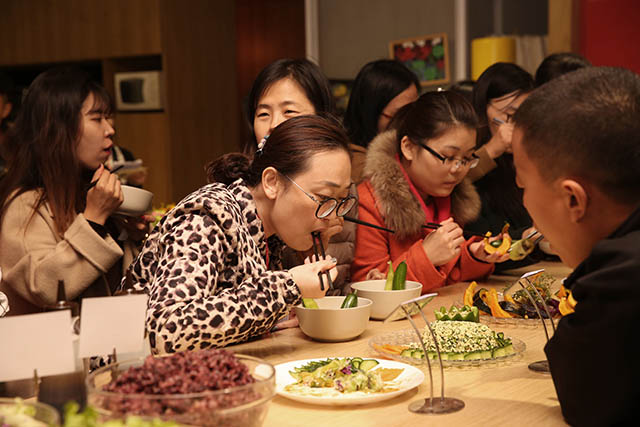 Organic vegetables and grains from Sunrise Harvest were cooked with HONA organic condiments by great chefs. The end result was a truly sumptuous feast featuring delicate and rich flavours. After tasting the food, one of the participants said: 'These dishes made with organic ingredients does not look different from normal ones. However, their taste truly differentiates them from the crowd. I feel like I am tasting flavours from my childhood again.'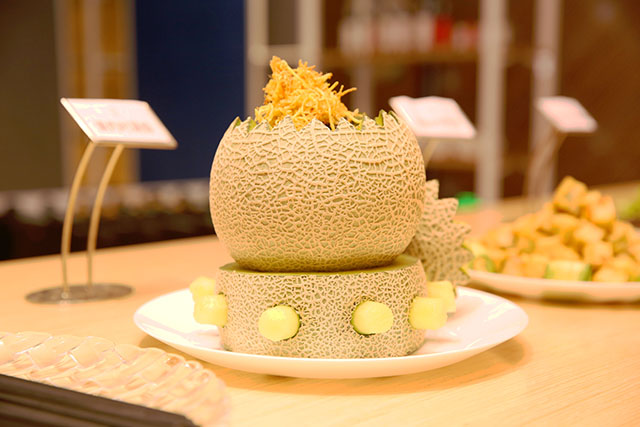 Perhaps this is the true meaning of life. We create organic memories by tasting the true natural taste of food.
Afternoon Tea and Enjoying a Good Time
The event ended with organic tea tasting and a lottery draw.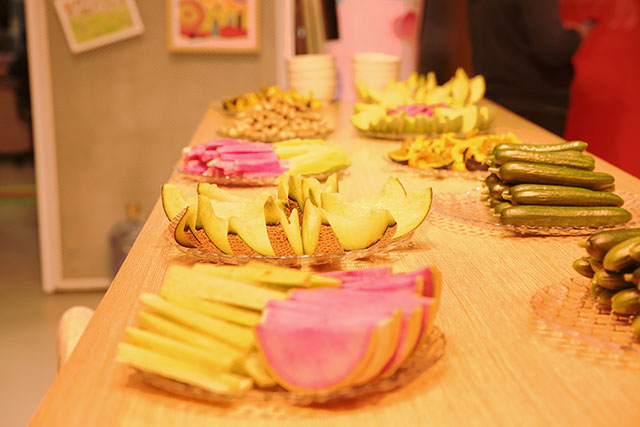 Organic Life is a way of living that allow you to stay in harmony with nature and to care for others by sharing happiness. It is a lifestyle that aims to maintain continuous health. Organic Life Month encourages everyone to voice their ideas. Only by working together can we make the world a better place.