Chicken Wraps with Beef Sauce
Perfect for your lunchbox
Have you been working overtime for a project? Treat yourself with this delicious chicken wrap, drizzle in some YOUR SAUCE Beef Sauce to add that extra 'oomph.'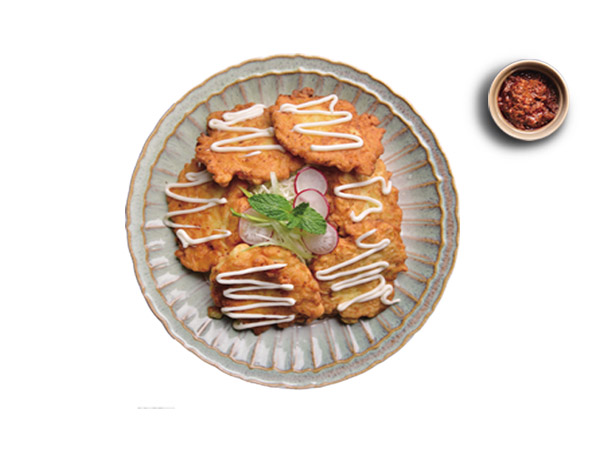 What You′ll Need
Ingredients

| | |
| --- | --- |
| Instant noodle | 1 One portion of |
| Green peas | 50 g |
| Shredded carrots | 50 g |
| Milk | 0.5 Cup |
| Flour | 1 One cup of |
| Egg | 1 One |
| Chicken breast | 1 One |
Condiments

| | |
| --- | --- |
| YOUR SAUCE Beef Sauce | 10 g |
| Mayonnaise | 5 g |
| Vegetable oil | 5 ml |
Method
Blanch pancakes, green peas and shredded carrots. Cut up the pancake and mix with diced chicken, vegetables, flour, egg yolks, milk and whipped egg whites.

Heat some oil in a pan and add a large spoonful of the batter we made in the previous step. Pan fry for 2 to 3 minutes until both sides of the pancake is golden brown.

Garnish with mayonnaise and YOUR SAUCE Beef Sauce. Ready to serve.